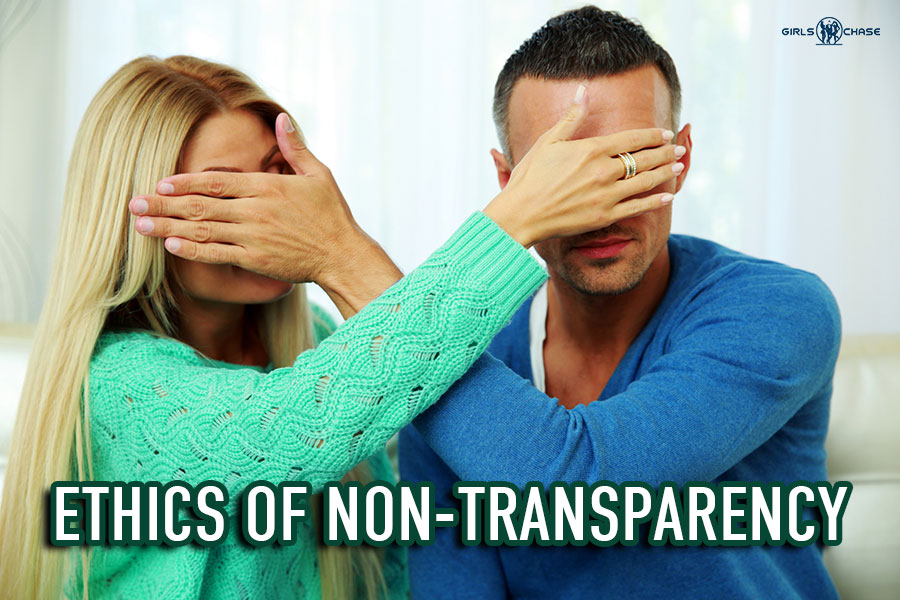 In a non-monogamous relationship, is it ethical to keep your partners in the dark about each other? Let's explore the reasons why it is – for you and for them.
Girls Chase reader Damien asked me a question about a relationship he had with a woman that lasted two years in a non-monogamous setup. He noted that his girlfriend was mostly drama-free and easy to manage, which is the way it should be.
However, Damien also mentioned that he felt like he was lying to her at times by withholding information about what he was doing with other girls. I thought this was an interesting topic to explore in the context of this system and non-monogamy in general.
Damien writes:
"

"I had a non-monogamous relationship for two years where I ran things exactly like described in this article, but it always felt like I was lying to the girl (even though I was just not telling her the details). Also, that girl was low-drama and easy to manage.

"
So, should a man tell his partner about all his activities, or is it better for him to protect his partner by withholding certain information that he knows could be harmful to their relationship? It's a tough question, one that is worthy of an article because it's the central concept of understanding how the harem system works – and all implicit systems.
We're going to explore the ethics and philosophy behind the harem system. As you'll see, the system was not designed to enable men to lie to women – quite the opposite. It was designed to protect and sustain women and to look out for their interests.
It's a non-monogamous system, so it does largely cater to men. After all, it's an innate male desire to have sex with many different partners, and there's no getting around that. For women, the system holds a different promise, and most of it is dependent on the man.
Even monogamous guys who have been with the same woman in a loving relationship for many years feel a desire for other kinds of pussy. Not every guy gives in to their desires, but I do know many men and women in monogamous setups who do, which might make it the most dishonest agreement of all. It's not just men that have a desire to sleep around. Often, women share the same level of horniness as men – or even more so.
Emotionally, women always desire to be with the strongest man in the pool and seek commitment and security with that man exclusively. Sexuality, however, can be very different.
Most times, a woman won't cheat on her man or even consider sleeping with other men if she's sexually satisfied by her main partner, because there's no reason for her to. With this in mind, let's talk about the implications of the system.