Years ago, one of my fraternity brothers compiled a survey for the rest of the chapter to complete. It was called the "Freaky Deaky Test" and it measured just how freaky you were in bed (or in bathroom closets). And we couldn't complain, because we had unanimously elected him Freaky Deaky Chair of the fraternity.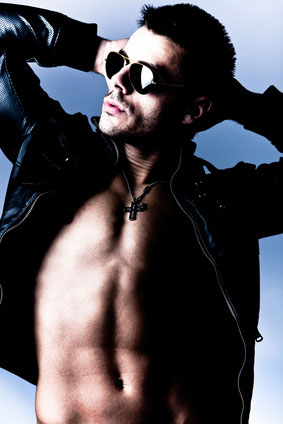 What platform did he run on for this esteemed position? Well, he liked to have kinky sex. He would often tell us of his love for licking feet, bondage, girls spitting in his mouth, girls telling him he's dirty scum while he railed them, etc. It's the kind of debauchery that most American men would scoff at but secretly jerk off to in their dark rooms at 2 AM.
Around the time of him releasing this survey, I was still green to women and socializing. I'd slept with a handful of girls and was learning game naturally through meticulous trial and error. But I was a sexaholic. My girlfriend kept count of our sex and lost count after 1,000 times. And amongst this marathon of sex, I'd tried all sorts of things: spanking, choking, fucking on her period, putting a finger up her ass, and one of my all-time favorites, cumming on her face (i.e., the money shot).
But like I said, I was still new to the scene. So when I took the test, I only scored around a 7. Definitely not vanilla, but certainly not toe-licking-freaky.
If I wanted to be the man that women fantasized about late at night, I needed to change that score.
I had big shoes to fill, too. Women knew us as THE fraternity to have weird sex with, because our members were historically crazy and deranged.
And so, over the years, me and a few other gentlemen formed an even more select group of men known for their fun sexual habits. After initiating myself into this "Weird Sex Group" (yes, I heard women actually call us this), I had the distinct pleasure of hearing our "Freaky Deaky Chair" admit to me being weirder than him. Hoorah.
I'm still unsure what that says about my mental health, but it's a testament to how far I'd go to satisfy my gooier lusts.
So, if you wanna transform into a man of this strange caliber, please continue reading (warning: this will be the most graphic article series ever written on Girls Chase).