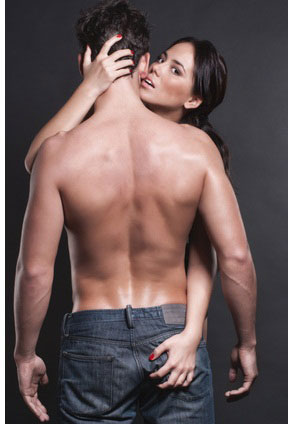 If there's one pet peeve I have right now, it's the current way being an "alpha male" is talked about in most pick up and dating circles. I've gotten to the point personally where I cringe every time I hear some guy talking about "being alpha."
But I don't want to go on an anti-alpha tirade here, because at it's core, the alpha male ideology is very correct; it's just that the term itself has become so laden with cultural baggage that "the alpha male" has just about become a stereotype -- a clownish, cartoon caricature of what an alpha male used to be.
Every time I hear the term "alpha" these days, I imagine some bald, shirtless, gargantuan, vein-popping 'roid-head screaming, "Alpha... ALPHA!!!" at the top of his lungs, and a crowd of skinny nerdy guys standing around him, pointing at him in awe, and whispering to each other, "That's alpha. That's how you get the ladies."
This post is my effort to wrestle back the term "alpha male" from the shadow of itself it's become, and redefine once and for all what the term really means -- and exactly how to be an alpha male... without turning yourself into a cartoon character.