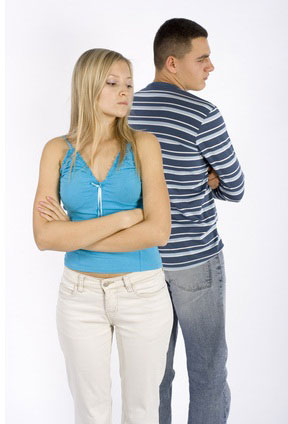 I sat there in a café by myself, staring blankly at a couple of abandoned plates of food.
"I won't let this make me bitter," I whispered under my breath.
I'd spent the night talking and moving from club to club with a girl I liked a lot and had been pursuing for months. She was smart, funny, tall -- beautiful. Everywhere she went, she attracted men to her, like moths to a flame. But she treated me different than all the other guys rotating around her; them she'd be polite but dismissive toward; me, she'd spend hours just sitting there talking to. She didn't do that with anyone else. That night, it'd been just us, the entire night -- and she'd been talking about the two of us going to an "after-party" together -- I started thinking that finally, after all this time and effort, I was getting somewhere with her. I suggested we could just chill at my apartment.
And then, in the middle of us eating at a café at the end of the night, before heading to our "after-party," some guy she knew happened to show up, just as she'd gotten up and was heading into the bathroom. She was excited to see him -- then, they disappeared around the corner together. When they came back, they were laughing like little kids... and they sat down next to each other across from me.
I'd been sitting next to her before she got up.
It was early 2006. I didn't know what I was doing -- I'd only been trying to get better with women for a year, and only actively doing it -- religiously -- for about 2 or 3 months now. But I figured I had to try to save this; I'd try anything I could. It couldn't fall apart -- not now. Not when we were so close, after months of hard work.
So I tried boyfriend destroyers, even though this guy wasn't her boyfriend.
I tried seeming as calm and nonplussed as possible as they flirted in front of me.
I tried going over the top and telling them what a beautiful couple they made as they fed each other food across the table from me, hoping she'd protest that they weren't a couple. Instead, she only played along more, telling me she'd been chasing this guy forever but that he kept turning her down.
And then, despite my efforts, the moment I went to the bathroom to collect my thoughts, they disappeared.
The bill was waiting on the table for me when I got back. And they were gone... off into the night together.
"Don't be bitter," I said to myself.