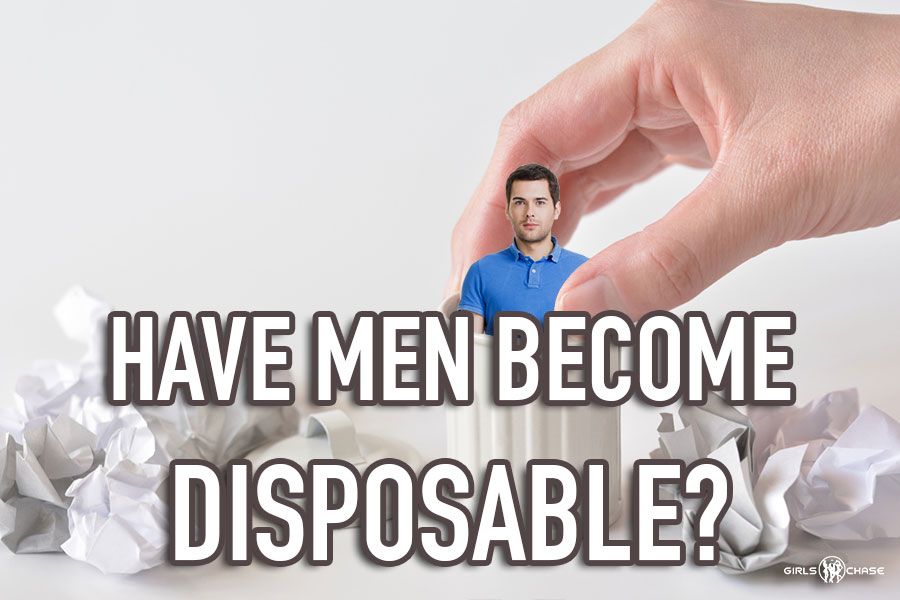 Have social media and dating apps made modern dating disposable? Not quite – the problem goes back farther than them, to mid-20th Century "throw-away culture."

Two months back, a reader asked the following question:
"

Hey Chase could you possible do an article discussing whether men are disposable due to online services like Tinder & Co.? I mean when a man doesn't put out a good performance on date, a woman can just say "next!" and go on Tinder for more endless matches. I currently feel that way and I thought another perspective man bring some fresh air.

"
It's a pertinent question... although not as new of one as apps like Tinder might suggest.
American society (dating apps like Tinder originate from America too) has been accused as far back as 1955 as being a 'throwaway society'. We have articles on the American habit of throwing away too much; articles that accuse corporations of being at least partly to blame, building things not to last or to become obsolete so consumers pay to upgrade to more recent versions. Other discussions focus on the abundance of material goods in our society, which by extension causes us to devalue those same goods.
This isn't limited only to the economy and material wealth, either.

There are articles all over the Internet about disposable dating culture. Here's an article that talks about disposable dating in New York and San Francisco. Here's a blog post from a woman who talks about 'recycling' all the men she's dated back into the dating pool. Here's a more general one that discusses how to know if you've been in a 'disposable relationship'.
You could make an argument that some portion of Girls Chase philosophy treats dating relationships like disposable goods. The recommendation to replace rather than chase assumes romantic partners are substitutable goods, and you can ditch one and get another one. The basis behind the advice in articles like "Can't Stop Thinking About Her" and "Just Friends: A Man's Worst Nightmare" is this too. I strongly recommend these articles and the perspectives in them, of course; they are necessary tools for navigating the romantic terrain in any developed, urbanized society. However, they reflect upon the nature of dating in a society like that as well as they teach how to navigate it.
Dating apps (like Tinder, Bumble, and Bagel Meets Coffee) ultimately are just the latest iteration of this modern American approach to personal relationships.
But is our approach these days truly disposable? Is it so only with men, or with women too? And if dating has become disposable, how much of online dating and social media is the culprit?