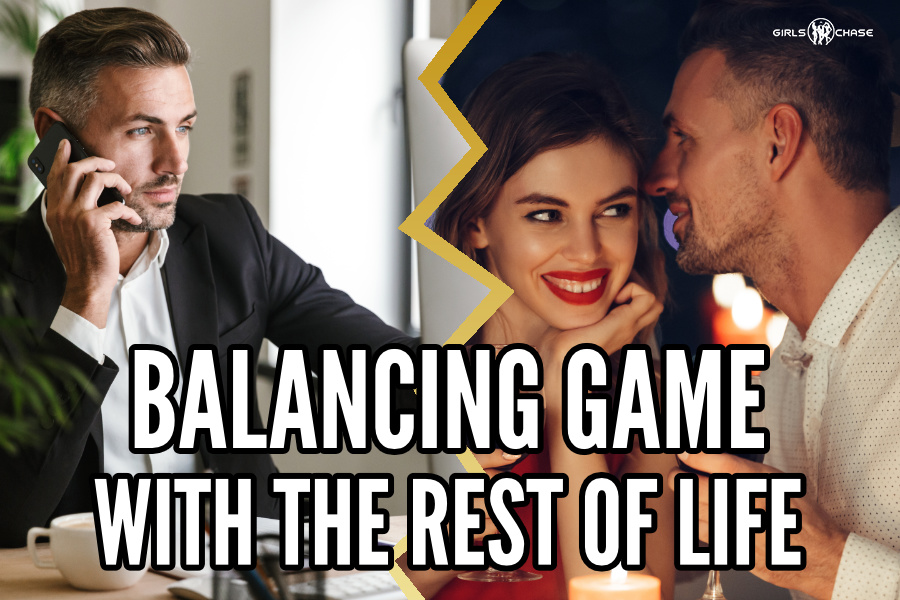 How do you balance game (as in, the art of getting together with women) – and the pursuit of getting better and better at game – with the rest of your life?

On a recent article of mine, Sub-Zero comments to ask about what we might call 'game-life balance':
Hey Chase,

1. I was wondering with going out 3-4 times a week, how do we handle that if we work 9-5?

should we go to the club early and leave at like 1, instead of staying until close around 3ish during weekdays?

then you got to think, what if you take girls home? then who knows how long you'll be out and you'll have work in the morning.

how did you pull it off?