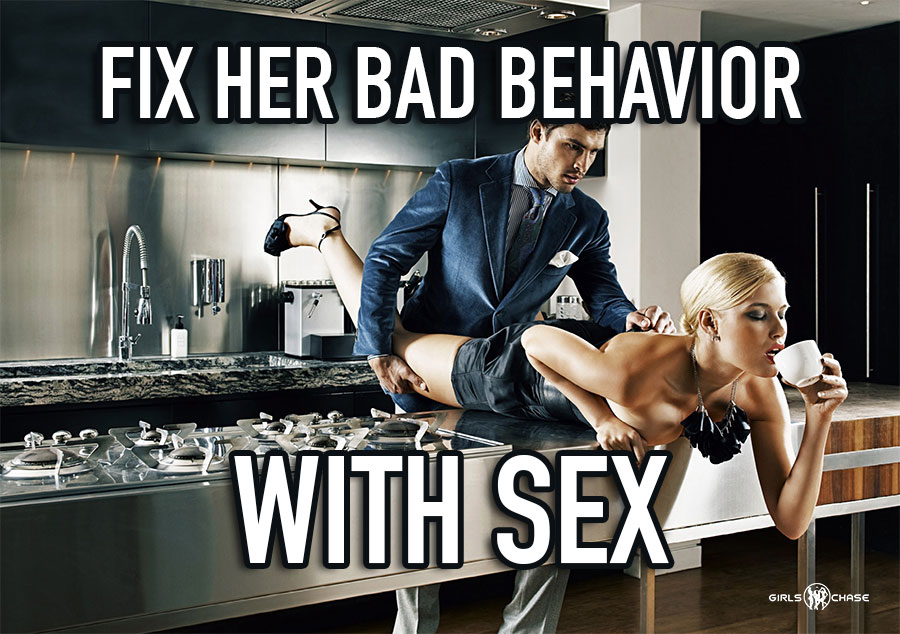 Want the most enjoyable way to fix a girlfriend's bad behavior? Do it with sex! However, you must be careful to do this the RIGHT way…

I was too late with yesterday's Recommended Reading list to make Tactics Tuesdays this week. But we'll still cover a useful tactic for your relationships regardless.
Today's tactic focuses on fixing a female partner's behavioral problem through a mix of calling a problem out both before and during (good, but not great) sex.
This is an 'intermediate' level tactic and up. I don't suggest it for beginners... you need to be fairly dominant already with women to pull it off, and you need fairly solid social calibration/timing. If you're still building your confidence around women, save this tactic for once you've built up more.
You'll also want to save this for your more girlfriend-level relationships. Using it with friends with benefits is too much; while it's a great technique for behavior-shaping, it also communicates to the girl that you are really looking out for her, and this is a bit too much for casual relationships.

The gist of the technique is you will tell a girl to knock off a bad behavior... then begin sex with her... then, when the sex is good (but not before then), you'll tell her in a dominant-yet-protective way that you want her to cut off the behavior and how it is for her own good.
Before we get to the technique though, we need to talk about one aspect of it.