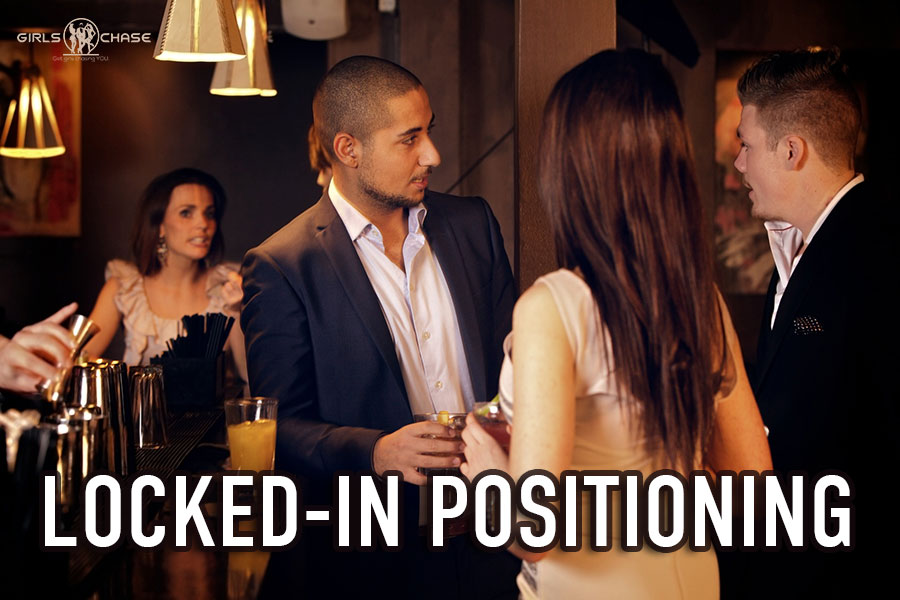 How do you get in the ideal position to lock yourself in with a group of girls? Our resident night-game expert shares his strategies – with diagrams!

Hey, guys! Welcome back. So this is my final addition to the locking-in part of this series. Today, we will get straight to the point and discuss the aspect of positioning within the larger concept of "locking in". Previous posts applied to most types of pickup, including day game (I even added some examples in my previous post). However, this one is dedicated primarily to night game.
I recommend that you read the other posts before this one. I won't repeat myself too much here. The fundamentals were covered previously, so I won't go into them in much detail now. You must be familiar with what locking in is and why it's useful before proceeding with this post.
Quickly explained, "locking in" is part of the hook phase. The idea is to make it seem to the outside world and the girls you are interacting with that you have been accepted into their group.
There are two ways this can happen – one is to build compliance and become accepted as a natural progression. The issue here is that it can take some time, and occasionally, you may not become locked in even with high compliance with your girls, simply because women are passive and may not invite you in, even if they really like you.
That's why we use locking in: to speed up and control the process. We want as much control as possible. The way this works is that by positioning ourselves or creating a scenario that sub-communicates that we are part of the group, we will make the girls (and dudes) backward-rationalize into accepting us being there (i.e., "This guy is positioned in a way that communicates that we've accepted his presence – that must mean we accept him!").
Today, we will discuss how positioning can affect this. We will get practical later, but before we start, let's discuss some of the real basics regarding positioning.