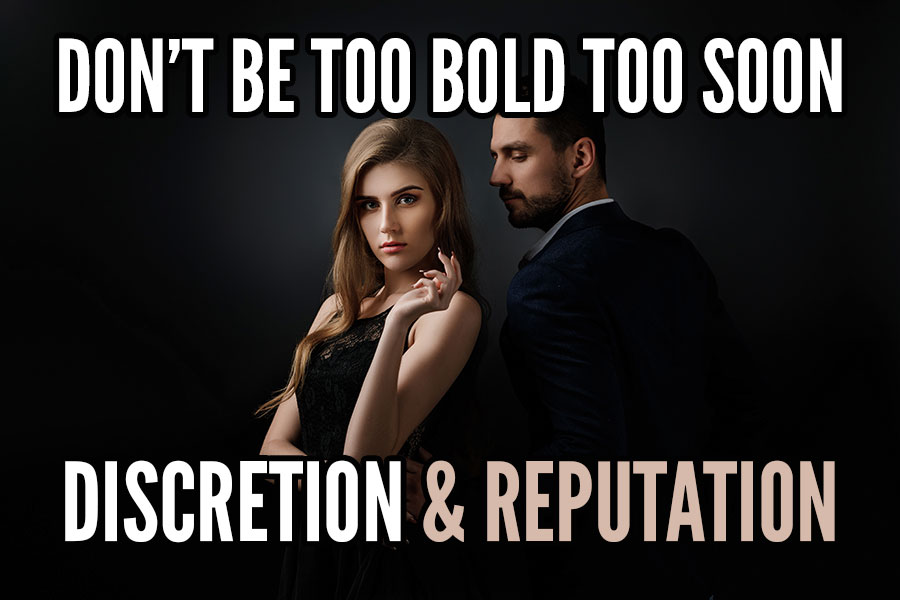 In group situations, you can't be too bold, or girls will reject you to save their reputations. So what do you do? Use discretion instead.

In this article, we'll explore the importance of putting the bricks in place before throwing on the cement concerning making moves on girls. We'll start by explaining how male and female attraction switches and mating strategies differ. Then we'll look at crucial plausible deniability. I'll give examples of how to alert a girl about your intentions to get her in the right mood before taking it to the next level. Finally, we'll look at how the looks-money-status idea can be deceiving, and how you can signal to a girl that you are a lover before even opening your mouth.
If there is one thing observing male to female dynamics and living a relatively promiscuous lifestyle have taught me after all these years, it is that girls generally don't respond well to being caught by surprise. Neither do they like being judged nor having their reputation tarnished.
A man can dramatically improve his dating life by gaining a deep understanding of these concepts. First, let's take a look at the female attraction mechanism and how it differs from ours.