I was doing some work at my favorite coffee shop when I saw an attractive girl sit down wearing a t-shirt with a university crest.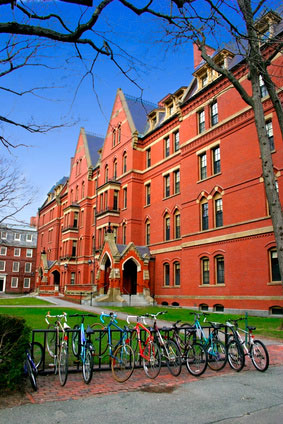 Pointing at her t-shirt I asked, "What school did you go to?"
She said, "Harvard Business School."
I smiled to myself. "Did you have to choose between HBS and the GSB?"
She smiled. "Yes."
I said, "What made you say no to Stanford?"
She replied, "The fact that it would have been more difficult to say no to Harvard."
I invited her over to sit with me. I said the right things and we set up a date on the spot. On my way home I thought about how far I had come in my seduction journey. There was a time when hearing "Harvard Business School" would have intimidated me, but over the years I have learned a system for better relating with professional women. Knowing what to say to make them feel comfortable and makes you keep a good mindset so you don't feel intimidated.
After dating doctors, lawyers, consultants, and investment bankers, I have noticed that even though their careers may look very different, their personalities are actually quite similar.