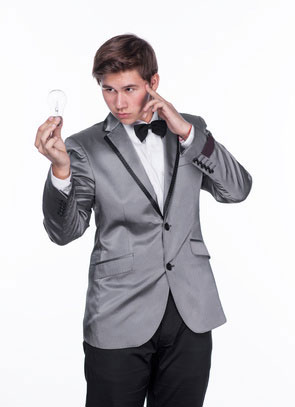 Note from Chase: after good feedback on his first piece appearing on the article side of the site, on properly setting expectations, Richard - who posts on the discussion boards here under the alias "Zphix" - started work on a few more articles, including this one, on cold reading techniques and usage. While we have an article up already on cold reading - see "Employing the Cold Read to Unlock Women's Secrets" if you're unfamiliar with the subject - this one from Richard explores the subject in a number of nuanced and specific other ways.
---
You're no doubt familiar, at least in passing, with the gypsies of Medieval times; with tarot cards, palmistry, clairvoyance; and all the other "psychic" phenomena. Today we're diving back into the wonderful art of cold reading to better enable you to have yourself a sweet (and magical) time with that sexy girl you've got in your sights.
Cold reading according to Wikipedia is defined as:
"

[A] series of techniques used by mentalists, psychics, fortune tellers, mediums and illusionists to determine or express details about another person, often in order to convince them that the reader knows much more about a subject than they actually do.

"
For you as a seducer, as a conversationalist, and as a ladies' man, this is only partially true. Yes, you'll be getting some information out of her via cold reading... but what you're really doing is easing pressure, allowing for a deep dive, and building compliance.