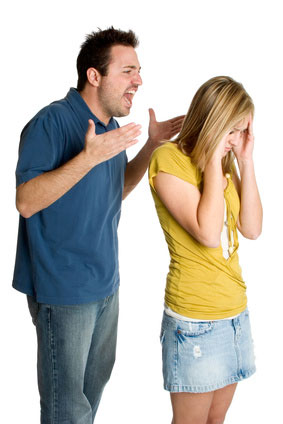 I hear men whining and complaining to their girlfriends, wives, and women they're pursuing from time to time. Since I don't spend all my time following random couples around, I know it must happen a lot more often than I hear it, too. And every time I hear it, it's like nails on chalkboard.
Thing is, I don't think most guys realize they're doing it, and I don't think most guys realize that it's Rule #14 or so in maintaining attraction and relationships that you don't whine and you don't complain to women.
A little over 5 years ago, I made the rookie mistake of telling a girl I'd just started sleeping with that I wanted her to be my "main girl." This has all kinds of "wrong" and "incorrect" and "bad game" painted all over it, and I'd never do it now, but that was then and I said it.
Her response to this was, as you might suspect, a defiant "I will never be your 'main girl.'"
And I felt a welling up of despair inside my chest. I was about to say it... I almost said it... and then I stopped myself. The urge to belt out a plaintive, "Why???" was overwhelmingly powerful and almost undeniable, but in the end I squelched it, and instead shrugged off the remark, gave her a confident-sounding, "We'll see," and forced myself to keep on as if nothing had been said. I slept with her again that night, and gave her the most potent, memorable, fantastic night of bliss in her life, and she, in a throe of passion, proclaimed that she didn't think she could leave me.
And for the next 2 1/2 years after that, she didn't.
I guarantee though, beyond any shadow of a doubt, beyond all second guesses, beyond anything, that had I whined or complained in that moment instead, we never would've ended up together.
How come? Because whining and complaining positively, absolutely, unequivocally kill attraction.
Kill it. Bury it in the ground, cover it up with dirt.
And most guys do it unknowingly anyway.