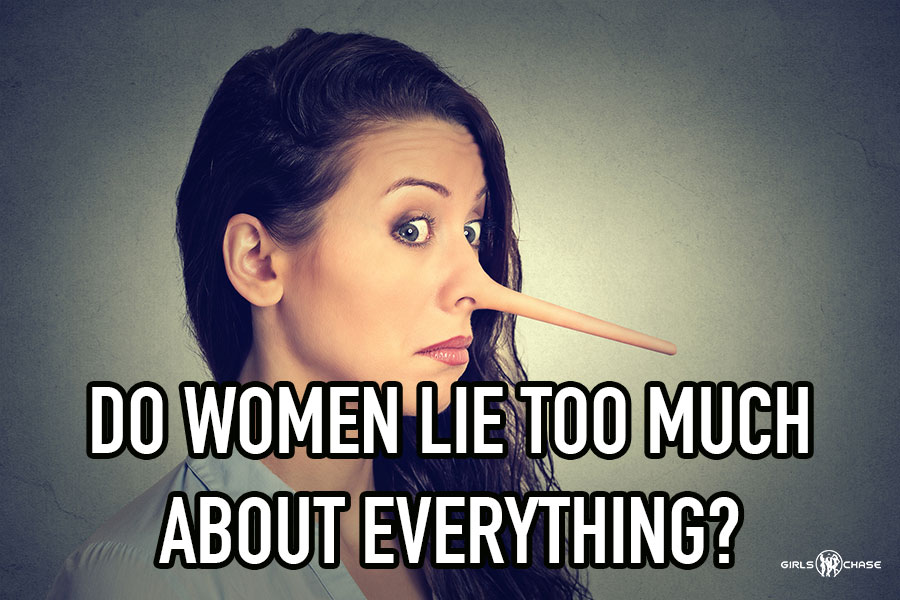 Women and lying go together like ice cream and sprinkles. But do women chronically lie? Can they not tell the truth – or do they do so strategically?

"I'm going to the bathroom. I'll be right back." – Doesn't come back.
"I'll let you know when I'm free." – Never texts you.
"I will love you forever." – Dumps you a week later.
"I hate liars." – Lies.
When a man faces these blatant contradictions hundreds, if not thousands, of times in his life, he will inevitably ask himself a question.
"Are all women liars?"
You would really hate if I gave a response of "Yes and no," wouldn't you?
Don't worry. I won't. Here's the bottom line.
Yes, women lie. A lot. The majority of the time. Except only when viewed from a male perspective of truth.
See what I did there? I lied. I said I wouldn't give you a "yes and no" answer, and I did. But it had value to it. I used it as a literary technique. I think it's funny (maybe you don't). But there was a purpose behind it.
Same with women. They lie with a purpose. They also lie by omission. These are their two fundamental modes of truth manipulation.
First, however, let's go into how women view truth itself.