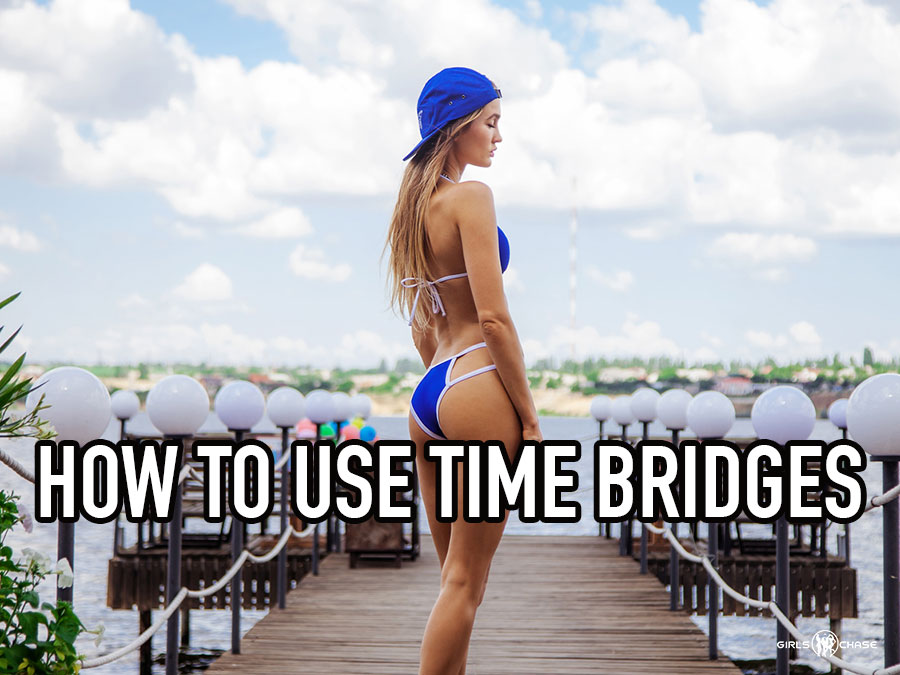 Want a fun way to ask girls out? Try the time bridge. The time bridge lets you take anything a girl likes, and turn it into a date.

In old pickup community parlance, a 'time bridge' was any excuse you used to seed a future meet-up. For example, if you discover a girl likes arcades, your time bridge could be, "Okay, you and I need to get together and play Skee-Ball and air hockey. Let me get your contact details."
A good time bridge allows you to seed a fun meet-up a girl is inclined to agree with because it matches what she's told you she's interested in. It works fine for girls who like you, of course (they'll be inclined to say yes to anything reasonable you propose), but it works even better for girls who are on the fence. If she isn't so sure she'd like to meet you for you, she may still be open to a meet-up with you plus some activity she likes.
There is an art to time bridging. Part of the art is that there are many things a girl might tell you you could use for a time bridge... yet not every item she gives you will equally well. Another part of the art is your enthusiasm during the ask plays a big part of how readily she gives you her contact info – but not necessarily how readily she actually comes on the date.
We'll talk about both nuances, and a bit more advanced time bridge tech, below.