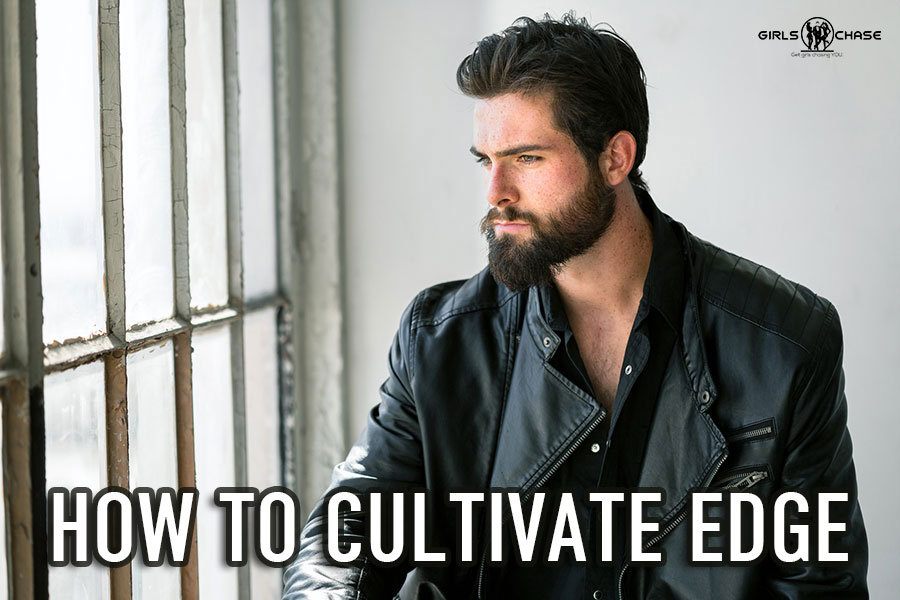 Every man has edge, but it's sometimes hidden or underdeveloped. Here are 3 types of edge you can cultivate into a highly attractive persona.

Edge is something of an esoteric subject. We all know when someone has it. We can see it and feel it when we're in their presence. But how do you develop edge? That's what I aim to explain in this article.
Edge, simply put, is something you reveal and then express. Everyone has edge within them. They only need to reveal it, then express it.
Have you ever met an MMA fighter who seems like the most normal of guys? There's nothing intimidating about him visually, but if you see him train, spar, or fight, you know he's a tough cookie.
While that's cool and has some "hidden value" magic to it, it's not going to help him socialize with those outside his circle, people who don't know about his talents.
The purpose of edge is to purposefully affect those around you, both men and women. Your edge should intrigue (and maybe even frighten) the people you meet.
It's meant to trigger those around you to think "There's something more to this guy than meets the eye." Edge is, as the name implies and denotes, a feeling of anticipation. Something is bubbling beneath the surface. What is it? It depends on the type of edge that man possesses.