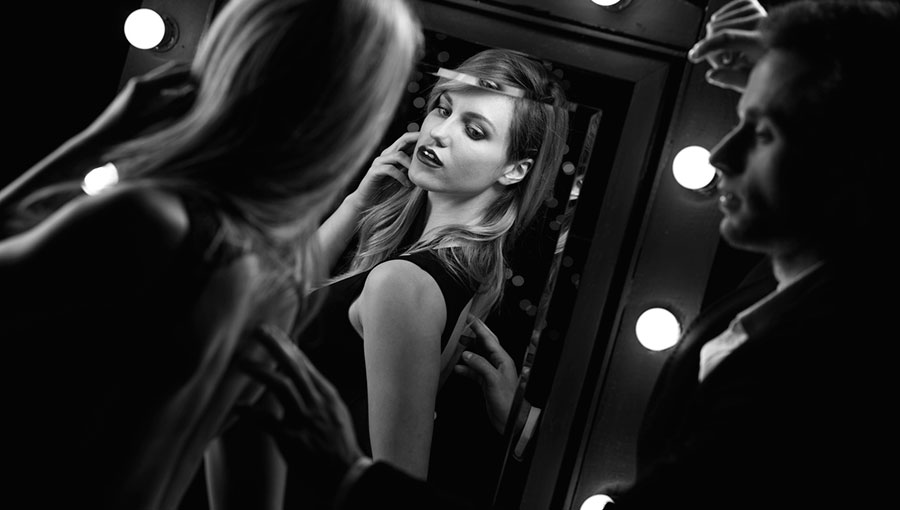 Two steps forward, one step back. It's the magic technique that lets you bypass almost all of her resistance… And it's not hard to do.
One of the more enduring seduction strategies, and one you've seen discussed on this site plenty before (especially in some of Alek's articles), is that of "two steps forward, one step back."
You may call it push-pull or fractionation. Or you might call it the zigzag path to victory (victory here being, needless to say, a new lay or new girlfriend). Two steps forward, one step back is, on the surface, a crystal clear, simple system:
First, a bold move forward (e.g., you place your hand on her lower back)

Then, a partial retreat back (to, say, your hand on her upper arm)

Wash, rinse, repeat: go bolder still next time... then another partial retreat. Then again. And again
With this method, you may gradually acclimate a girl to touch, proximity, innuendo, or just about anything else. Yet as simple as it sounds, it is a major mindset shift. To use it well, you must shift from the typical mindset of "gain a toehold, then hang onto it for dear life."
To help you do this, today we'll talk about the method, and introduce you to the psychology.
Then, we'll load you up with examples till you're plum happy.