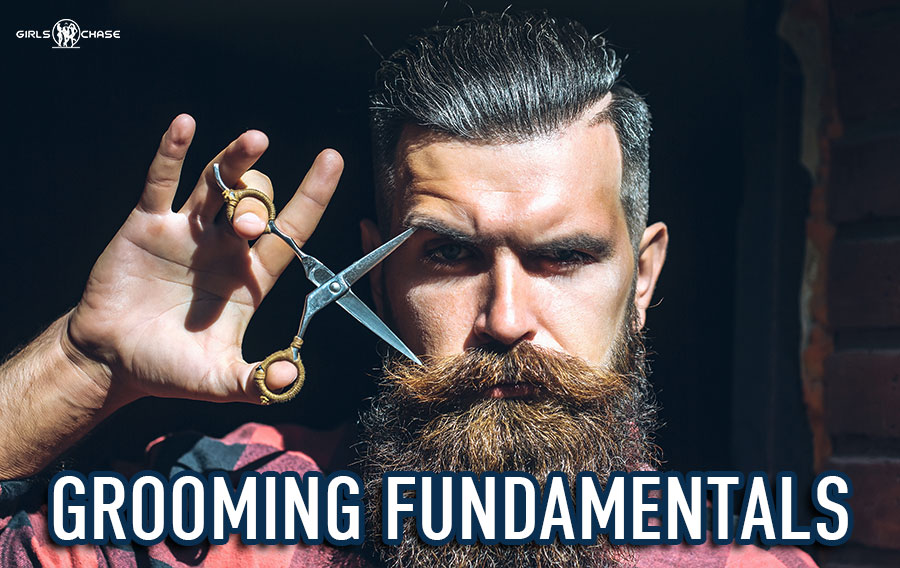 Manly does not mean malodorous. Well-groomed does not mean weak. These grooming issues tip the scales between success and failure with women.
Grooming isn't a town in Wyoming. Grooming is what you, as a man, should be doing to attract the sexiest women possible.
When I teach in-person at live bootcamps, one of the most annoying aspects of my job is when a man shows up with very obvious grooming deficiencies. So today, I'm going to point out the top grooming blind spots for men.
Does Grooming Matter?
Most of these mistakes are so clear to me it is almost painful. Why should I have to tell the guy he's making these basic grooming mistakes? Does he not have self-respect?
I'm not talking about fashion mistakes. That's a different subject. I'm talking about grooming — keeping your look clean and tidy as though you care about yourself.
Most men are clueless when it comes to fashion, too, and they use "game" as an excuse not to learn about it.
"But with game, I thought it doesn't matter what you wear," they say to me.
No, you need to groom yourself properly, and learn about fashion. It's a very important part of fundamentals.