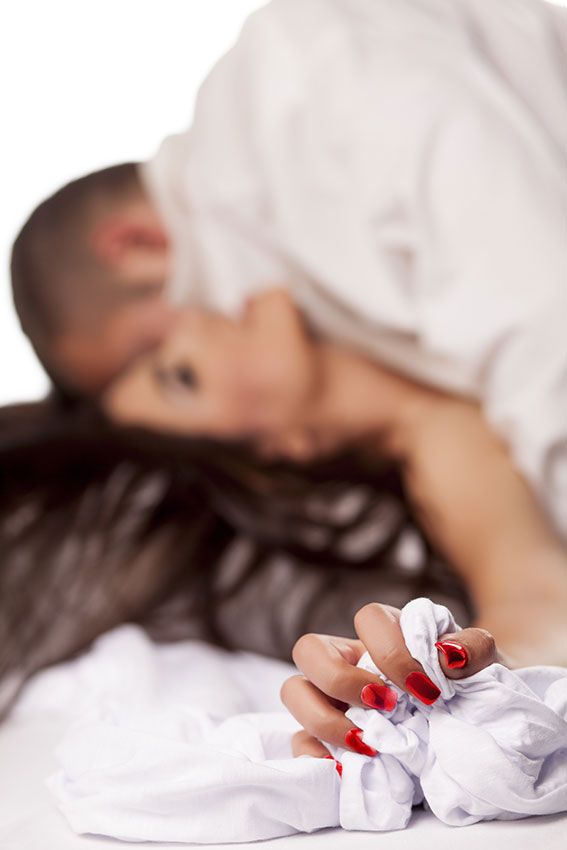 The easiest way to escalate to sex with a woman is to start fingering her… and then just never stop until your member's inside her.
There's this magical little love button every woman's got.
It's called the clitoris.
Most guys figure out that when they rub this magical love button, women get very turned on.
A girl whose clitoris you rub (once you've readied her for that step, of course) becomes animalistic.
She grows ready for sex.
Because of this most guys will rub that little love button.
Yet at some point most men do this weird, funny thing: they decide it is time for their penis to enter the woman, so they stop rubbing her love button and start fumbling around.
Yet when they stop rubbing her love button, and start to fumble around with their belt buckles, and condoms, and positioning, and getting over her the right way, and getting their penis into her in the right spot, very often the animalistic passion the woman felt while her love button was being rubbed recedes.
The spell breaks. Passion subsides. Logic reemerges.
Many times women 'come to their senses' and toss up new walls of last minute resistance.
"I don't know if I'm ready for that." "It's too fast for me." "I think we've gone far enough."
Sometimes this is enough to end the escalation altogether, and the man doesn't get sex.
I have seen men concoct all sorts of brilliant plans for how they'll do things better the next time they reach a similar position with a girl. They will say certain things, they say; or they'll get out ahead of her objections up front, or maintain a more unshakeable frame.
While those things will help, there's something a lot simpler, a lot more pleasurable, and infinitely more effective you can do, as well.
It is to simply keep fingering her until you've fully penetrated her with your penis, and not stop till then.
You just don't let off that love button until you've filled her love canal.