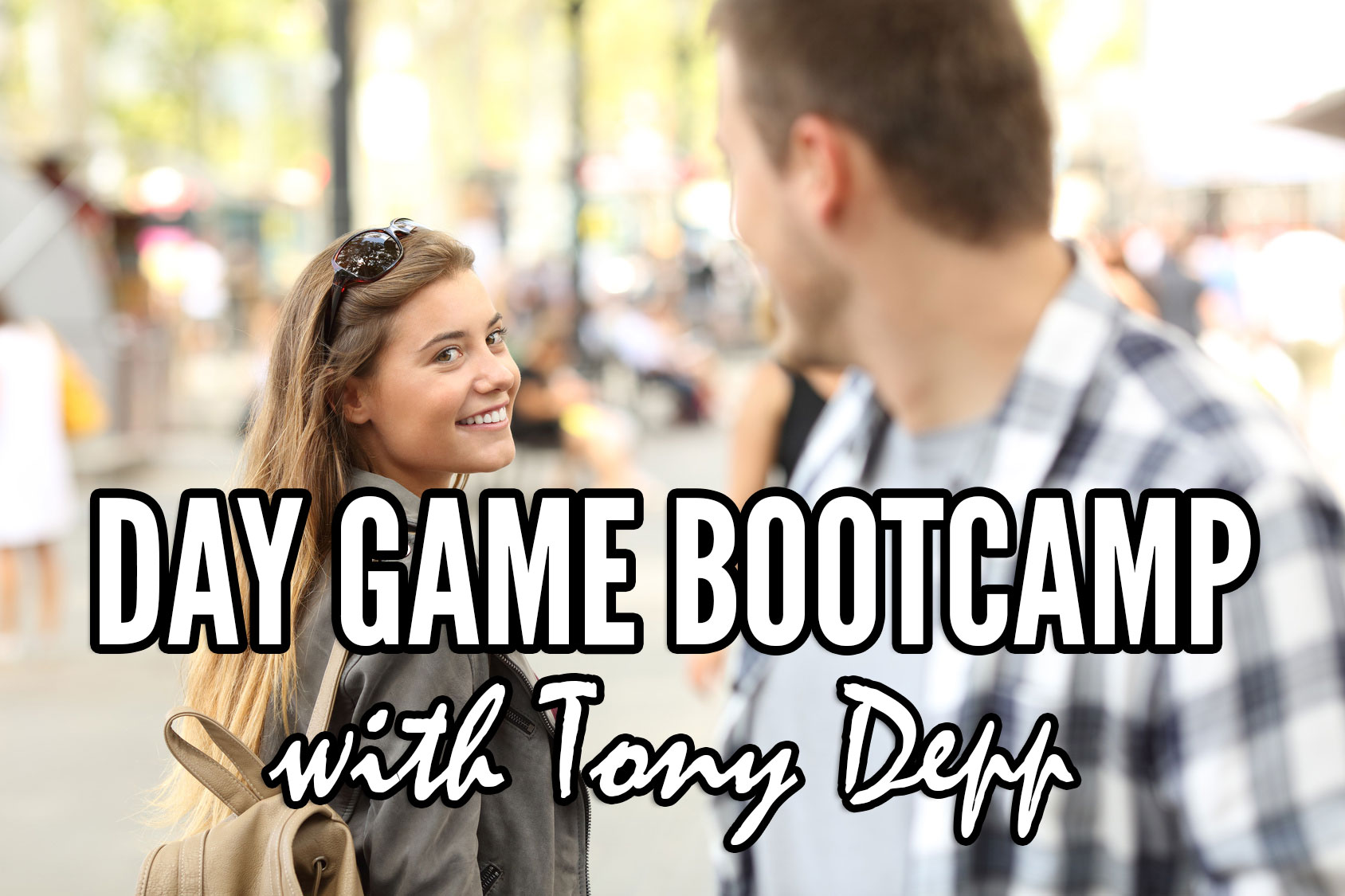 Secure your spot in a Girls Chase Tony Depp bootcamp!
Tony Depp is one of the most prolific day game instructors in the pickup artist world. With 10 years of experience teaching seduction, and hundreds of students instructed, he's one of seduction's most noteworthy coaches.
Now you can book Tony for an exclusive 3-day bootcamp and bring your day game skills and abilities to the highest level. Become able to meet women anywhere you see them during the day: shops, malls, cafés, coffee shops, transit, the street... talk to them, hit it off with them, and set things up to see them, date them, and turn them into lovers and girlfriends.
Click the "Add to Cart" button below to secure a spot in a Day Game Bootcamp with Tony Depp now.