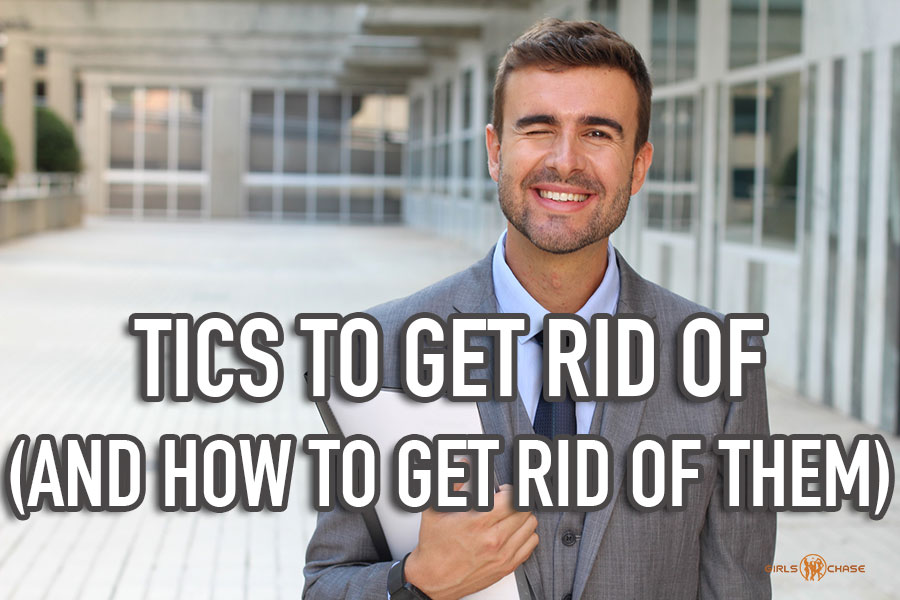 Nervous tics can play havoc with your social and romantic attractiveness. But before you can eliminate them, you've got to know you've got 'em first.
One of the biggest contributors to your attractiveness to the opposite sex is the strength of your fundamentals. Fundamentals (in Girls Chase parlance) include everything from your physique, to your fashion, to your hairstyle, facial expressions, walk, voice, mannerisms, and a whole lot more (larger discussion of fundamentals here).
The reason fundamentals are so important is the good qualities they convey of you:
Personal strength
Self-confidence
Self-assurance
Composure
Elegance
Coolness
Even if the majority of your fundamentals are in excellent shape though, there's one thing that poses a direct threat to this powerful, nonplussed impression you'd otherwise create with them.
That one thing is the subject of this article: tics.
Tics are small behaviors with large negative effects on your overall impression. People often won't be consciously aware of what is setting them off when they respond to a tic; they'll just know something seems off about you. When everything else says "strong and composed" but one thing says "uncomfortable", that one bad apple spoils the whole bunch.
There's an upside to this, though: eliminate tics, and you boost to your overall presentation. Once you've stripped out a tic that was 'giving you away' in uncomfortable situations, you get a uniform presentation that stays cool, collected, and attractive, no matter how hard a girl tests you or how much her friends challenge or interloper males try to pick her off from you. Or, for that matter, no matter how heated things get at work, how uncomfortable you feel when asked for ID on the street by a random police officer, or when you walk up to that super cute girl and seem collected even though inside you're a bundle of nerves.
We'll focus on 12 common types of tics today that manifest in your face or body language. Note there are also vocal tics (like throat clearing or repeating your own words or someone else's), but, with one exception, we won't cover those in this article. We'll stay focused on visual tics in this piece.