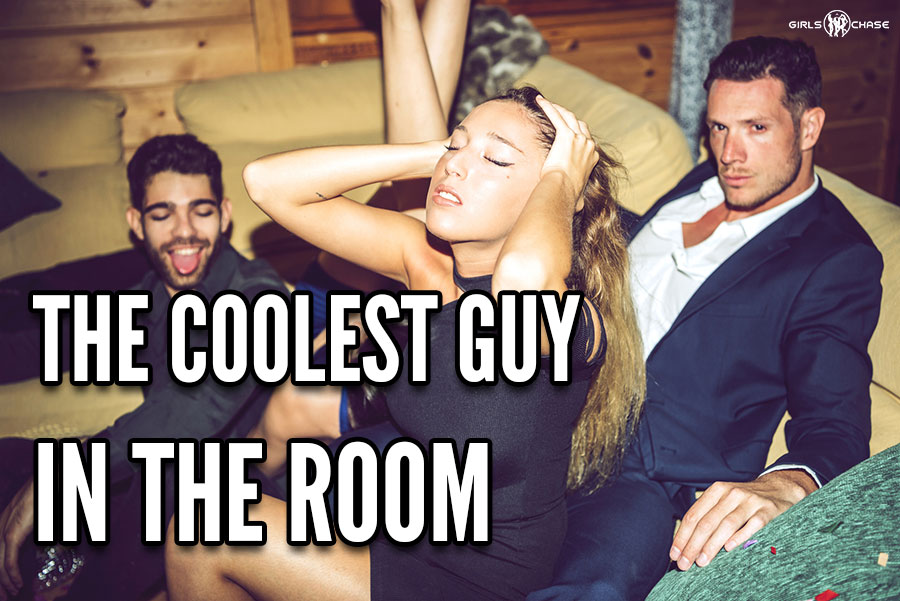 The coolest guy in the room… every guy wants to be him. Yet you can't "try hard" to get there. The secret to his cool is what he does do – and what he doesn't.

When you go out to socialize, you quickly discover image is a big part of things. People make quick evaluations of you drawn from your clothes, how you carry yourself, your company and how those around you interact with you, and other signals. Those evaluations - often, snap judgments - affect how people treat you unless and until you give them reason to change their minds.
If they think you look cool, they may stare at you, try to get close to you, bump into you, or talk to you. Women may hover near you and send you approach invitations (or, sometimes, approach you themselves). Men may strike up a conversation or try to include you in what they are doing.
If they think you look lame, they may laugh at you with their friends or try to distance themselves from you. Women who think you look lame may roll their eyes at you or close their body language up to discourage you making an approach. Men who think you look lame may try to tool you to improve their position and ladder climb up over you.
And in any large group, most of the people there won't even be of much interest to most of the other people. These people - those neither at the top of the coolness hierarchy or at the bottom of it - are in the 'fuzzy middle'. They mostly just end up ignored, mentally classed as 'background noise' by other people making their evaluations.
Your mission is often going to be to not be the lame guy at the bottom, or one of the invisible guys in the middle.
Rather (often), you are going to want to make yourself the coolest guy in the room.