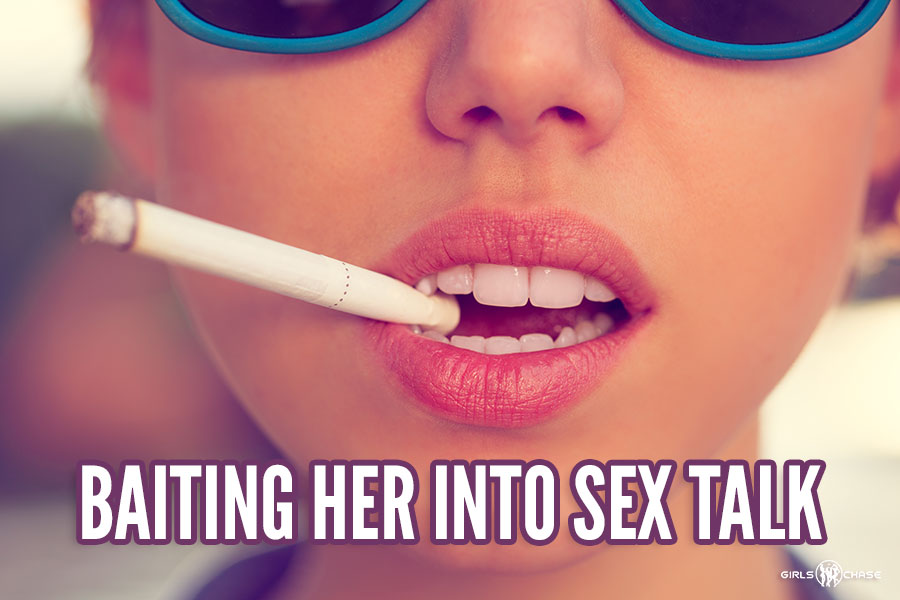 In part 2 of this series on baits & subversion, we get into sex talk. Use these baits to get women ready to talk sex… then subvert their expectations as you go into it.
Today I'll discuss a simple sex talk transition that I use frequently.
Many men, especially the seasoned guys on our forums, are into sex talk, but one problem they face is transitioning into the topic. So, today I will share another way to transition into sex talk.
I have already shared these techniques for transitioning into sex talk:
How to Bridge Your Conversations with Girls into Juicy Topics
How to Transition into Sex Talk with a Girl by Using Proxies
EXPLICIT CONTENT! How to Sexualize Conversations with Minimal Resistance
And I'll have more to come.
Most gambits I have shared contain transition examples. This is a continuation of last week's post about using baits and subverting expectations to hook her in, stimulate her and facilitate those transitions. The concepts are similar to those presented last week, although tweaked for sex talk transitions.
Using baits and subversions are among my favorite ways of transitioning into sex talk, along with using proxies.
Like last week, you can use these transitions anytime during the interaction. Whether a gambit is suited for early or late game does not depend on the transition, but rather the theme discussed (light vs. bold sex talk) as discussed in part two of my sex talk calibration posts.
PS: Most techniques below are suitable for transitioning into sex talk, but you may also use them as transitions for anything—telling a story to convey high value or discussing a subject that conveys a good frame. See my previous article for details.