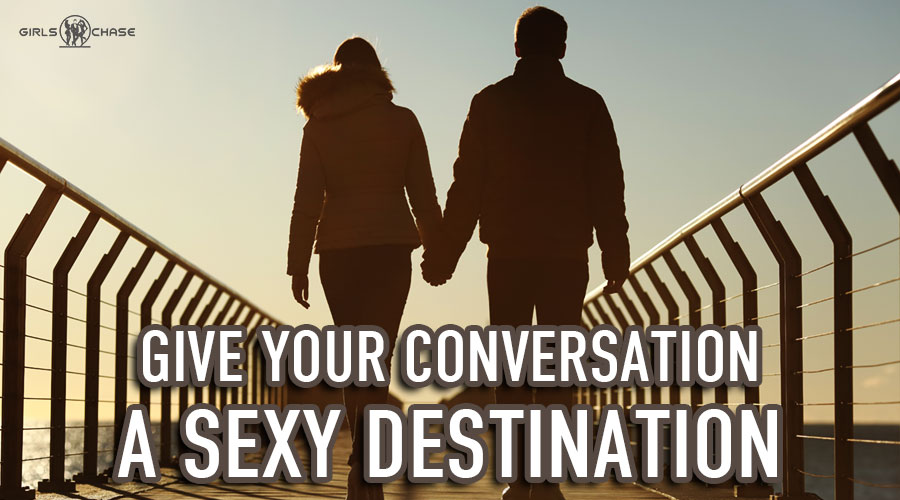 To get a women hot and horny, you've got to steer the conversation toward seduction-friendly topics. Bridging helps you easily transition into your juiciest material.
Hey guys, and welcome back.
Today I'll get practical. I will not share any complex techniques or gambits but instead return to fundamentals. I'll cover a basic conversational management tool that any seducer will need.
The topic for today is bridging. It is not complicated, and the tools you will learn can be applied to any field, not only pickup and seduction.
If you are a guy who struggles with transitioning into sex talk, this post is for you. If you occasionally run out of things to say, this post is for you, too. If you have conversations that go nowhere, this post will help.
If you want more control over your interactions, you have come to the right place.
Since this post covers fundamentals, does it mean this is a post for beginners? Well, yes. But intermediates often are ironically unfamiliar with what I am about to cover. Therefore, this post is for them, too.
What about advanced players? I am pretty sure that most advanced posters are already doing what I am about to discuss unconsciously. But it is helpful for advanced players to be aware of what they are doing, not only to gain a better understanding of their own game but also to make it better, fine-tune, and do it right more often. So this post is for them, too, even though this information will be most beneficial to beginners and intermediates.