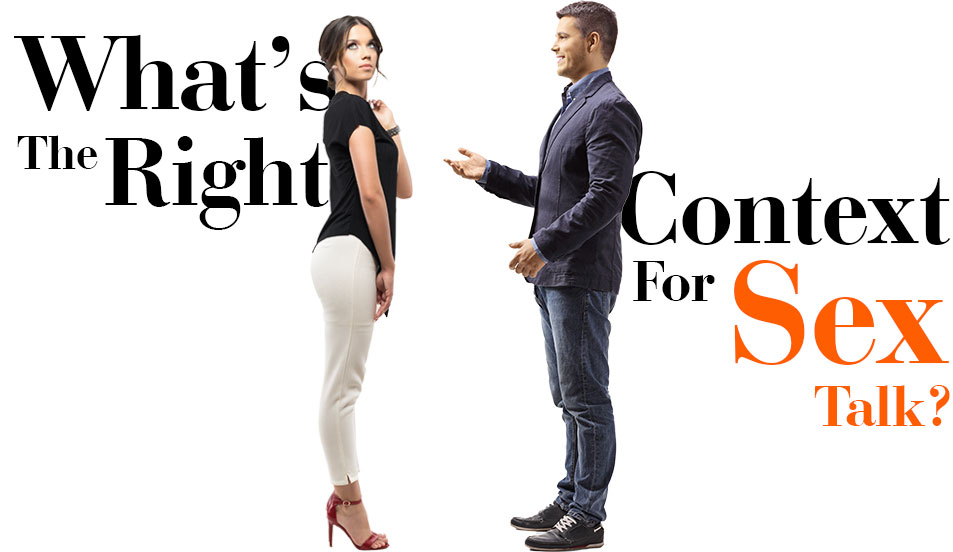 Sex talk's a mighty tool for arousing girls in-field. Nevertheless, get the context wrong and it flops. The context MUST be right for sex talk's success.
Hey guys and welcome back.
Today and next week, we will discuss transitioning into sex talk. As you know, sex talk helps with many areas:
Stimulates her
Sets a sexual frame
Conveys attractive personality traits like sexual knowledge and experience (sexual prizing)
Diffuses resistance with your set
Generates sexual comfort
Escalates the vibe
The way we talk about sex is to discuss a sexual subject, whether it is a sociological, philosophical, or social-psychological subject linked to sex. It's not "I want to do this and that to you," as this would ruin your frame and trigger premature resistance (if not rejections), but instead, we talk about sex as any other interesting subject: you debate and discuss it and share knowledge.
The frame is "this is what I believe, what I know, this is my experience, and it is fascinating. I enjoy discussing this amazing subject with cool people."
Thus, the overall frame is, "I could make you experience all these things if you are the right girl for me, but I am not saying I necessarily will." Notice the modality difference between "will/want to do" vs. "may/could do." For more details, read this post: Sleazy Sex Talk vs. Sexy Sex Talk: What's the Difference?.
You may also check out this post: Showing Intent Without Showing Your Intentions.
What's the most challenging aspect with talking about sex? According to my students and me, it is not talking about the topic but getting to where it is comfortable enough to bring up the subject: transitioning into it.
Women find sex topics interesting and stimulating, but it can be tricky to steer the conversation in this direction. Women find discussing sex one of the most intriguing subjects out there.
The problem is that sex talk, even when done correctly, can potentially trigger resistance.
We will discuss resistance to sex talk and how to avoid it through calibration. We'll cover sex talk calibration, emphasizing transitioning, usually the shakiest phase to maneuver. Once you get comfortable talking about sex, things get much easier, although you may still need some additional focus on calibration.
For those wondering how you transition into sex talk, do not worry. I will share a few words about it and link to posts covering different techniques at the end of this article.