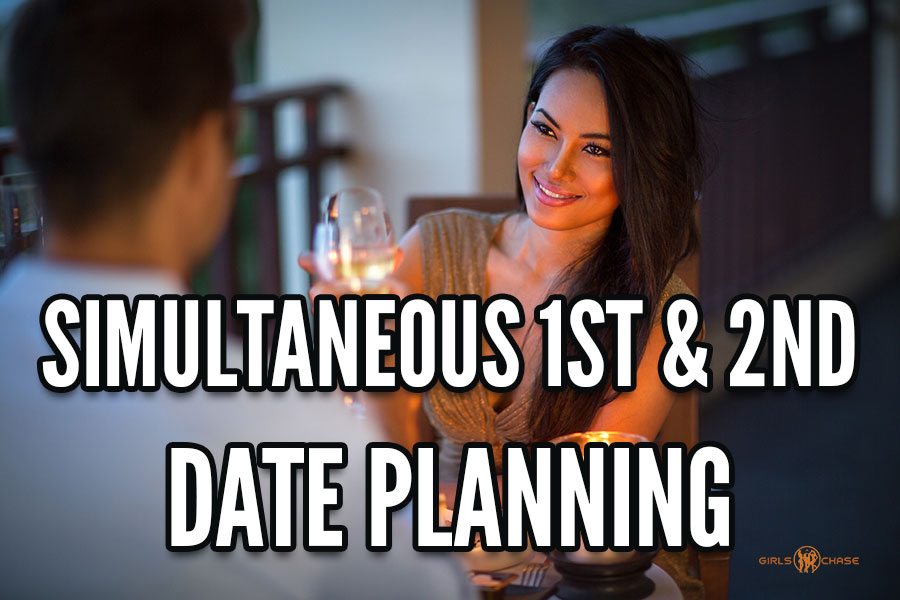 You won't get together with a girl on the first date. Sometimes you'll need several dates to get her. Plan the first and second date simultaneously and bolster your date success.
Ever since I grew comfortable going for first date hookups, that became my norm.
Yet there are times you fear you can't bed a new lover in only one date.
There are other times you may not have the time or inclination to yourself.
You can use date compression as one option to cram many dates into a short time.
Date compression constructs a 'whirlwind romance' that sweeps many women off their feet, into your arms.
There's another strategy you can use too, different from date compression or from going for it the first date.
This was the first date planning strategy I used, when I was too inexperienced to aim for intimacy in one date.
It's also one I've kept in my back pocket for scenarios where I expect to struggle to or lack the time to make it all happen in a date.
The approach is this:
Rather than plan out a first date in isolation, you plan for a first and second date simultaneously.