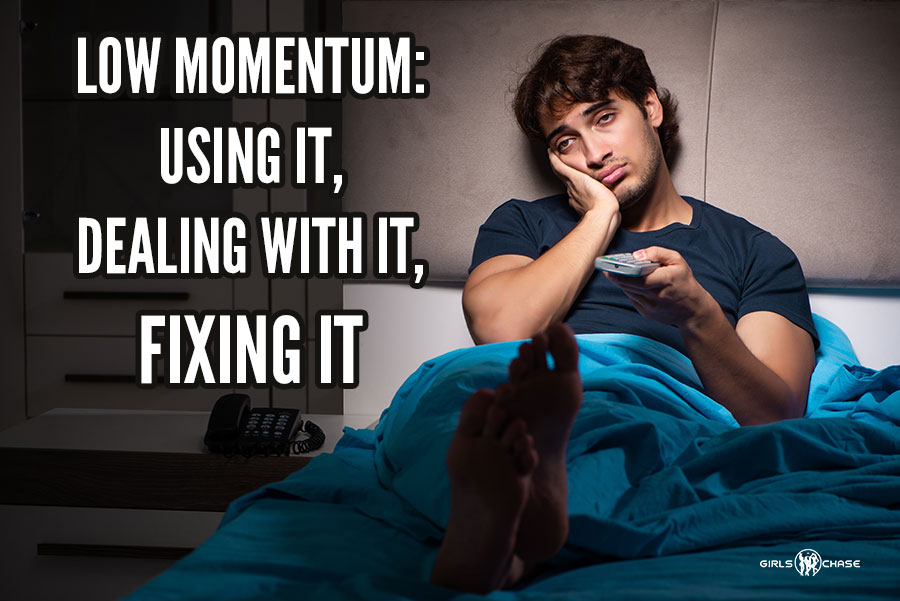 At times you'll have low momentum in meeting, dating, and picking up girls. What can you learn during low momentum periods – and how do you get out of them?
Foreword: This post was written in 2021 during the COVID-19 pandemic. The advice offered here is universally valid, although the introduction mentions the current context. If you happen to read this post later, you may skip or skim the introduction.
Hey guys, and welcome back!
As the nightlife is gradually reopening around the world, many (myself included) are starting to go out again. It can be difficult to get back "in field" and go out and meet girls again. We've been deprived of social interactions for so long... Many were locked up in our flats, not being allowed to socialize!
Obviously, it's taken a toll on our skill and momentum. We feel a bit off, uncomfortable, unsmooth, and we probably are. The advice surrounding negative macro-momentum still applies. It is natural, and you shouldn't take it personally. Momentum goes up and down, and feeling bad about being in low momentum will only make it worse. Just accept that you may be in a rough spot (back in June 2021, I was too), and plow your way back to former glory! It took me a month; it may take longer for you.
One thing takes a big hit when you're facing low momentum: your opening and hook game. Strategic choices and escalating the vibe will also be affected, but these happen after you've opened and hooked the girl, which means you will feel more comfortable interacting with her. Remember that most social discomfort and "lack of vibe" disappear when you are comfortably hooked into an interaction.
For this reason, I will dedicate one of my following posts (in two weeks or so) to a checklist of good openers so you can use them to practice your opening phase if you struggle with that. You cannot practice other skills (hooking, isolating, escalating) or get laid (unless you get a hail mary) if you can't open girls.