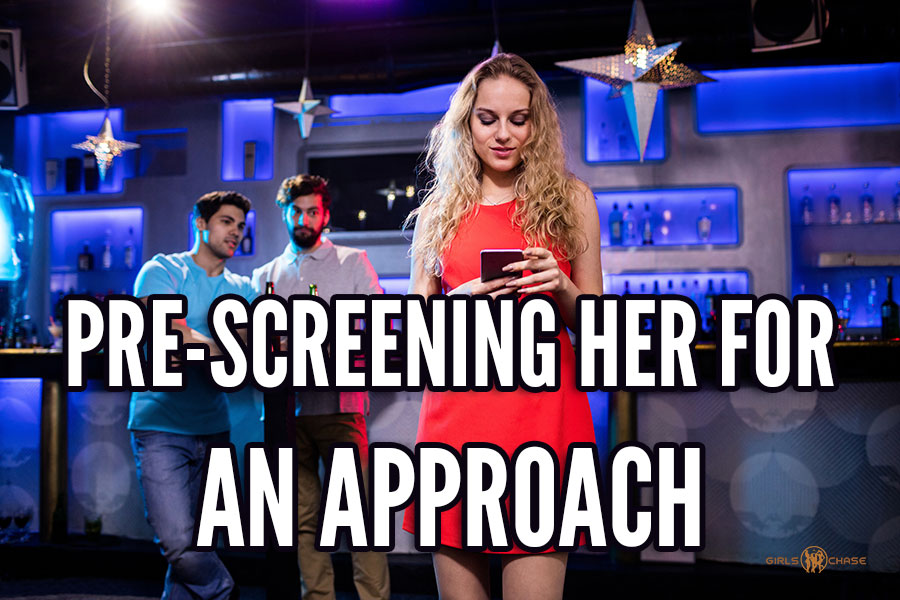 Which girls to approach? Before you walk up, screen the girl & situation. You can learn a lot in advance… including whether she's worth going up to or not.
One of the reasons guys psyche themselves out so much with approaching is trying to figure out in advance how an approach is going to go.
Well, you're not going to know in advance how an approach is going to go. But you can try to form a rough general idea about what you're signing up for before you approach a girl, to ready your game (and perhaps steel your resolve).
This is the 'pre-approach screening' you do: before you even walk up to a girl, you try to form a measure of who she is, what she's about, what she's likely to respond to, and what kind of reaction you can expect to your approach.
Every guy does this automatically to some extent. However, less experienced men are a lot vaguer in their pre-approach screening and are much less adept at reading women accurately.
So let's arm you with a few simple tools you can use to get a measure of a girl before you make the approach. This will help you decide how to approach her… and even if she's someone worth approaching in the first place.