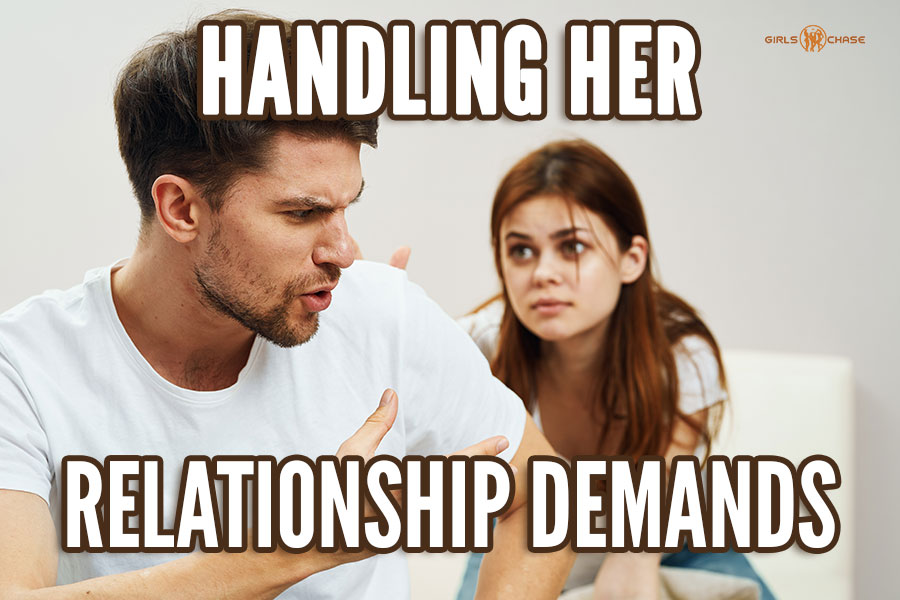 When a woman makes relationship demands, you're in a bind. Concede and keep the girl, but lose your power. Or decline and keep your power, yet lose the girl. How do you break the bind?
If you've ever hit a relationship stumbling block, you've likely fielded relationship demands from a woman.
A 'relationship demand' is what we call it when a woman tells you, "Here's how it's got to be," or, "This is what you must do to be with me."
She sets out a mandatory term for the continuation of the relationship... which puts you in a bit of a pickle (assuming you'd like that relationship to continue).
In the Western world, everyone likes to talk about equality and the unalloyed goodness of female empowerment and all that. Yet the reality is relationships are hierarchies. One person or other will be on top.
When a woman makes demands, and you concede to them, what happens to your position relative hers inside the hierarchy?
Well, your position goes down, while hers goes up.
She accrues more relational power, while you have less relational power.
For reasons we won't get into here, this is not a desirable outcome. (if you need to understand why letting a woman be the man in a relationship is bad, read this article)
However, when she hits you with a demand, it puts you in a tight spot:
Give into the demand, and yield relational power to her, or

Refuse the demand, and make her feel the relationship is hopeless
Today I'll share with you an incident of how I handled relationship demands from a woman, and detail for you why and how I handled them the way I did.