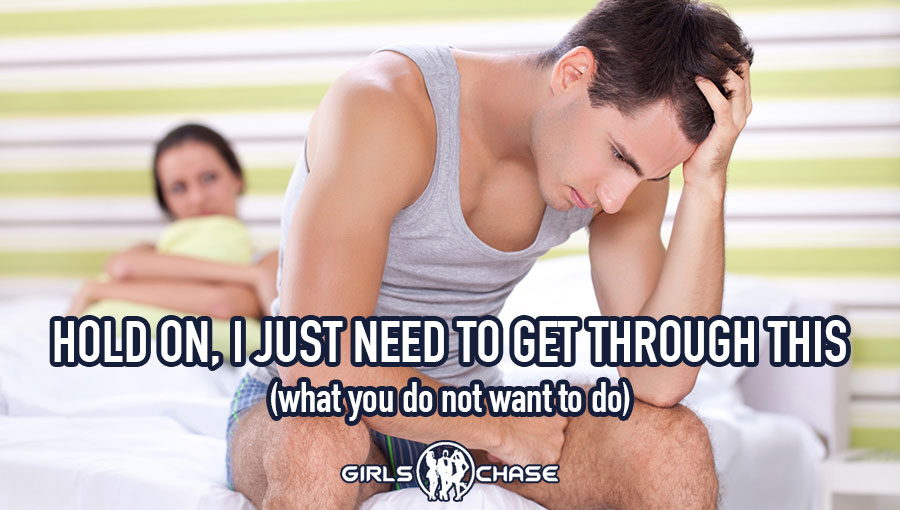 You're gonna need a better strategy than retreat & regroup.

Today we'll discuss three (3) ways you can make sex more relaxing and pleasing for both you and the girl you're with, and beat sexual anxiety in both of you.
When it's your first time to have sex with a new girl, it can often feel a bit awkward. The lack of rapport can make the whole process stiffer (in a bad way).
This, in the long run, can lead to anxiety – she may close herself off sexually, or you might experience erectile dysfunction.
In this article, you'll get some tools you can use to ease the process of moving toward sex... So you both feel more comfortable, and you're able to take full pleasure without the binds of sexual anxiety.