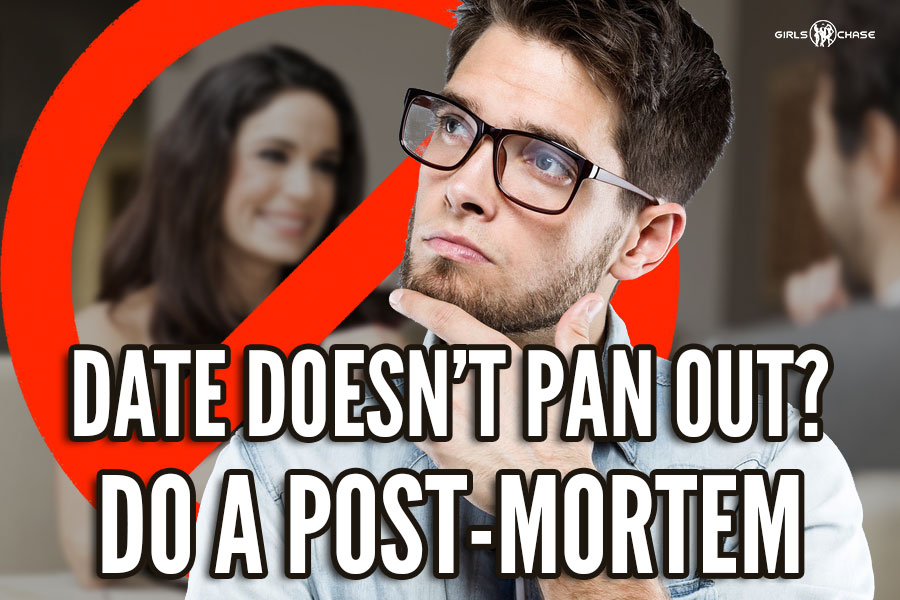 When a date or an outing doesn't pan out, use a post-mortem to figure out why. Give yourself clear action items for next time – and recover your emotions, too.

Your dates and outings won't always work out.
Sometimes they don't pan out at all. You go out and approach girls and all you get are stony faces. You take girls onto dates yet can never get past the polite zone. You bring women home and hit a wall of last-minute resistance.
There is one thing you ought to always do, whenever things don't go your way.
That thing is a post-mortem.
The term comes from the Latin for after death, and it's pretty close to how we'll use it here.
After your date, outing, or seduction has 'died'... after the whole thing is over (and not before), you're going to do an 'after death' review to figure out what within your control went well, and what to change next time.
This is so incredibly important to your learning and future success. It takes your progress with women and puts it on the fast track -- and all it takes it a little cognizance of what you could've done better, and enough emotion control to step back and look at everything objectively.