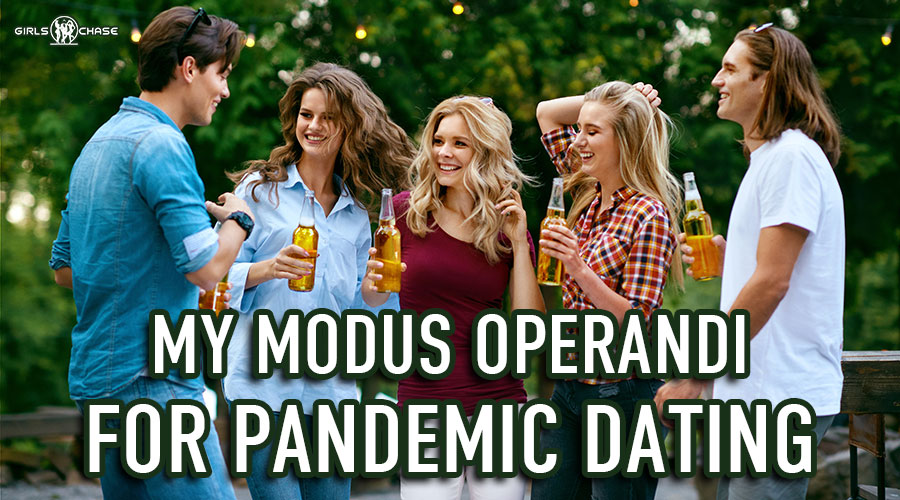 Here I share my current modus operandi for meeting and sleeping with women during the COVID-19 pandemic. Dating can still be quite lucrative, you just need to adapt.
Hey guys. And welcome back. Today I would like to share my current M.O. (modus operandi) on how I'm dealing with the COVID-19 pandemic.
My M.O. may not work where you live, since lockdown policies are different everywhere (more tips on that here).
This makes it very difficult to write a clear-cut guide. For this reason, I was hesitant to share my game plan. Due to fluctuations in the pandemic and political climate, my game plan can change.
And this makes it challenging to make a straightforward "how to pick up girls during the pandemic" guide. At first, I hoped things would calm down and get back to normal. Unfortunately, it does not seem like this pandemic is about to end anytime soon.
I know this frustrates many of you, so I decided to share my plan. Maybe you can extract elements from it or use it as an inspiration.
The way to deal with this pandemic is by observing your current situation, analyzing the lockdown policies to find loopholes. This is how you can make a semi-decent game plan.
Lockdown policies can change, just as the course of the pandemic is ever-changing. You need to anticipate. This is one of Machiavelli's core concepts from his famous book, The Prince. Virtue is one's ability to deal with fortune, good or bad. Those who are prepared will survive unfortunate events, and unfortunate events will occur. Being prepared is being virtuous.
Enough political theory. The point is, this advice is particularly important during this time. You need not only to create a "pandemic" M.O., but you also need to anticipate changes. You can adjust your M.O. to changes. You may consider having other M.O.s if lockdown policies become more severe. Next week, I will share my backup B and C plans, which unfortunately may come into fruition since there is talk about a potential second wave in the works, and more strict policies may come with it.
For now, here is my current cold-approach M.O.