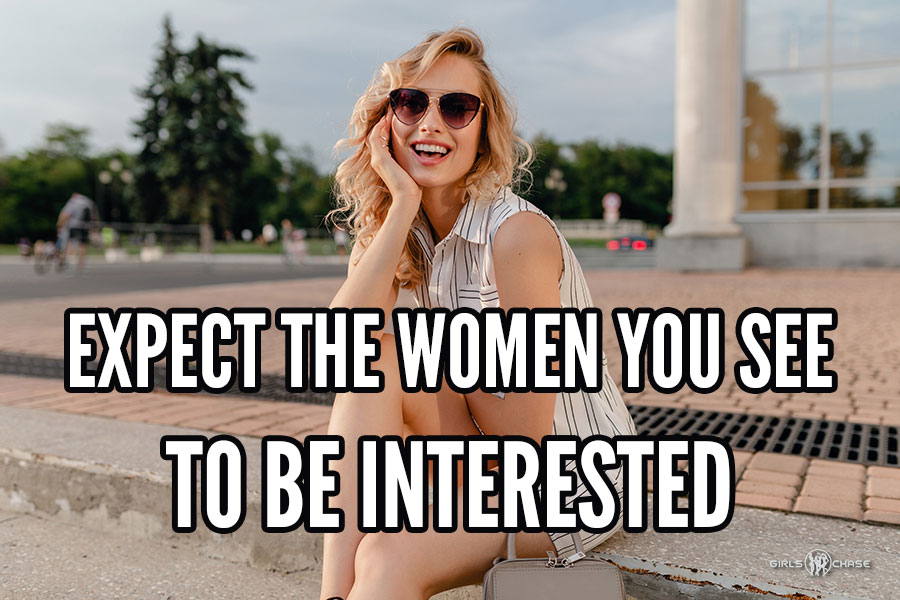 Get alert, tune yourself in, and EXPECT the women you see to signal or approach you. Do this, and your fundamentals improve… and women actually do respond a lot more.
A year or so ago, I was talking to Ricardus (remember him?) and he mentioned a day when he went around feeling like the sexiest man in town. He just put it in his head: "I am the most attractive man in this city," and as he went about his day, women's heads turned. Ultimately a random cute girl approached him and struck up a conversation with him.
And when he told me about that, I thought, "Oh yeah, I do that too."
Most of my content focuses on 'outer game', because I think that's just generally easier for guys to focus on, and that the 'inner game' will catch up once the outer game's tight.
But there's a converse to this too: even once your outer game is solid, and your fundamentals are great, you can still slack off a lot when you're not in the right headspace.
Try this: wherever you are, right now:
Remember the last pretty girl who gave you a look when you were out somewhere. What did her face look like? Her body? What sort of signs of interest did she give you?

Remember the last time you felt like you were on top of the world. Was it just after you got out of the gym? Just grabbed a number from a new girl or rolled in the hay with one? Had some other kind of victory?

Remember that when a man walks and acts in a confident way, everyone around him views him as a confident man. Perception is reality, in this case

Now, with those three things in mind, remind yourself that you are actually a pretty desirable guy
What happens to your fundamentals when you do this?
Do you straighten your posture up more?
Puff your chest out a bit?
Give your head a more confident tilt?
Open your eyes a bit wider, and become more alert?
Most likely you did these things, plus a host of other small things.
And all those small things add up together to make you stand out in a noticeable way from all the other people around you.