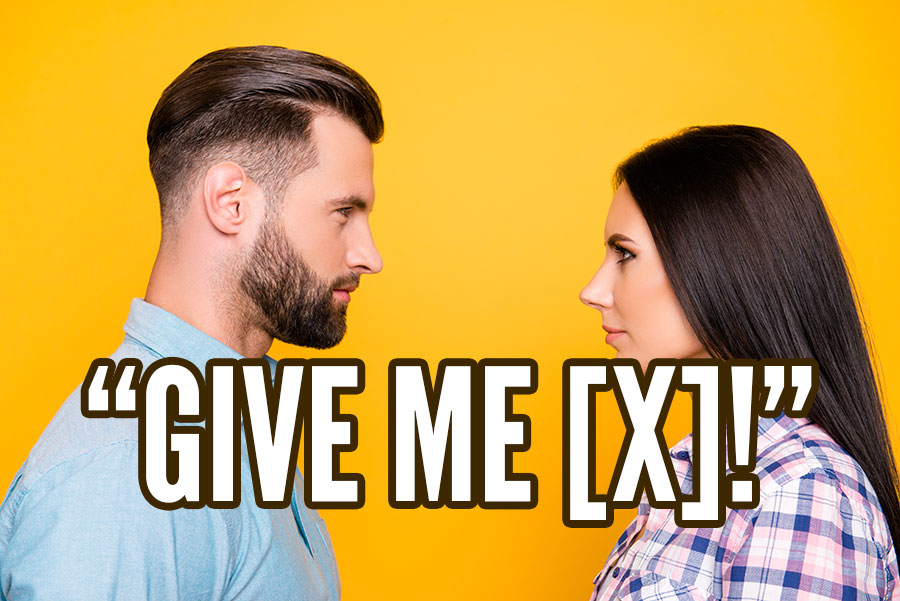 Whether she's got an attitude or she's just not good with people, sometimes a girl make demands. How you handle her demands sets your courtship's tone.
If you go out enough, from time to time you'll face girls with attitude.
You'll also face girls who are socially uncalibrated, and girls with low EQs (emotional quotients).
Any of these girls, whether to show attitude or because she just isn't calibrated enough to know otherwise, will sometimes make demands of you.
Demands like "Give me a napkin" in a voice tone that's demanding and not sweet, and in an impolite way without a 'please' attached.
It's a small thing, but how you respond to these impolite impositions can set the tone for later parts of your courtship.
You must respond in a useful way.