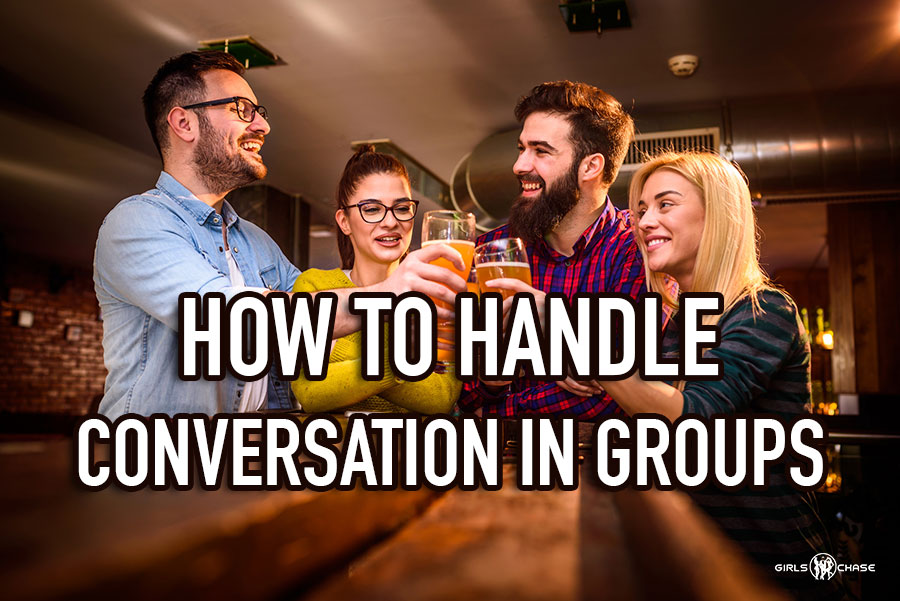 How do you handle conversation in a group… especially when there's a girl you like and want to talk to there? With 3-second eye contact, quality face time, and more.

Ideally, you'd like to be able to meet a girl one-on-one, hit it off with her, and run through the courtship free of distractions or interruptions. You know, that's like meet her on the street... or in the café... or in the bar... or waiting for the train... and she's allll by herself. All yours, from the moment you walk up.
In reality, you'll get this some of the time. But if you're waiting for only girls you can meet in isolation, you'll pass up a lot of pretty girls who might otherwise have available to you. Girls you did not approach because they were with other people, and you didn't want to have to deal with a group conversation.
It is a little dicier handling group conversations. However, there are upsides too. The biggest of which is, like the old 'group theory' of yesteryear PUA, once she sees you win over her group of friends, suddenly it becomes a lot easier for her to show attraction to you and agree to move forward with you (assuming she does like you). Effectively managing a conversation with multiple people involved, while also showing interest in and proceeding things forward with one specific girl in the group, shows a lot of good, attractive qualities about you. Leadership, confidence, social savvy, influence, ability to build a private world with her even as you charm everyone else... all these are on display as you work your way deftly through a group conversation situation, if you're doing it right.
In this article, I'm going to give you some tips on doing it right, to better put you in that 'successful group conversationalist' bin.