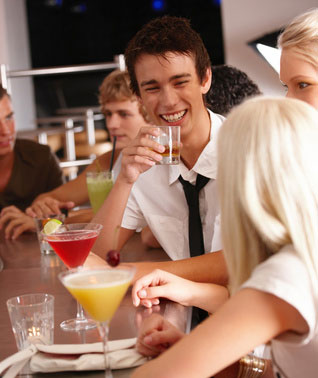 When you set out upon the journey to truly master your skills with women, much of the time a big part of what you're really setting out on that journey to be is a bonafide social success.
Yet, as you'll most likely quickly find the instant you start working toward that goal, that's usually a lot easier said that done.

Now, it is said that people are naturally social; so how is it that so many social interactions end with a feeling of awkwardness or something left to be desired?
This frustrated me for years, and it can be frustrating for any aspiring seducer or seducer-in-training. Despite what you might be told, the ability to charm or really connect with anyone doesn't come naturally to most people. But luckily, it can be learned.
And today team, we're looking at how to become at social dynamo.