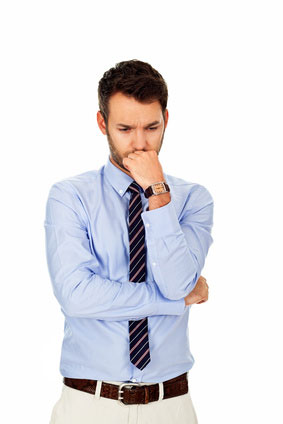 Today's article, on stress coping techniques, I wrote as an expanded and built-out version of the advice I had for a reader in the comments section of Chase's article "Are You Smart? It Doesn't Much Matter Either Way." The reader in question was having problems coping with his emotions and the situation around a woman in his life:
"

Chase what can I do to stop caring about people. And I don't mean it in a cold way but I care for this one girl a lot and it's messing up my head and making me very emotional. It's not like the article when you wrote "can't stop thinking about her", this girl has done a lot for me and she makes me happy but My feelings are strong for her and I hate having feelings. I feel weak and out of control, I'm not asking on how to get her I just want to get rid of my feelings and take control of my emotions. Also chase idk if you working on it or not but I asked for an article on self esteem/inferiority complex? I just want to know if you Remembered about it. Thank you

"
I had the idea for this article for a while, but I left it alone for three main reasons:
Stress and emotions are often difficult to teach how to manage

It's hard to go into lengthy detail and provide enough pragmatic steps to mold your coping mechanisms in a way that's truly helpful

It's not easy to simply cast away your emotions
I think this way from experience, because while I myself personally find it easy cope and move on, it can be incredibly hard to help someone else become that way. Really the only way I've found to fundamentally change people is by becoming a role model for them, and to help them over long periods of time.
However, I do have some good solid advice that I'd like to share with you today, and some steps you can follow when things go awry.