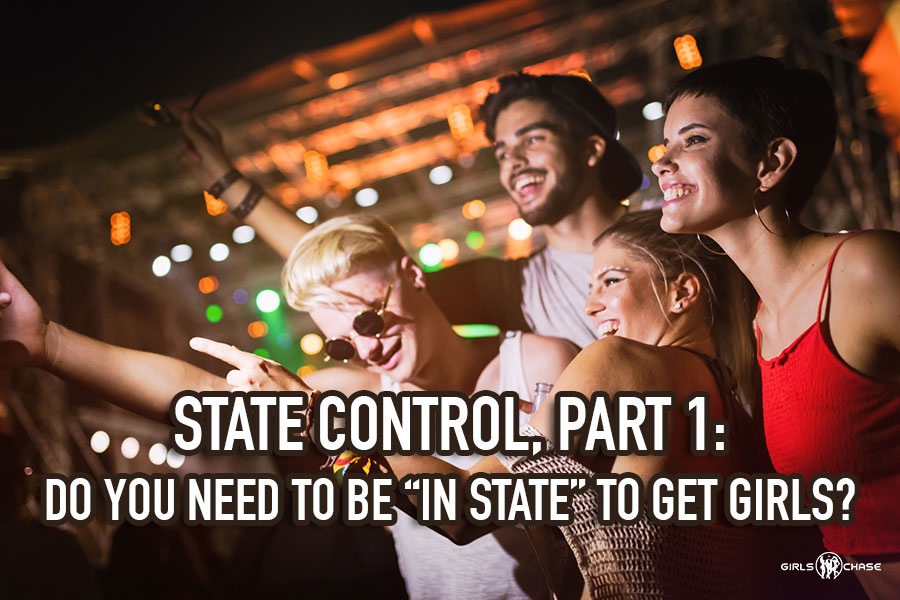 State control (your ability to manage the mood you're in) is vital and powerful for seduction. Yet, like anything, lean on it too much, and it can become a crutch.

In my past article about what makes a good, consistent seducer, I listed a few related traits:
The ability to handle logistics

Good decision making

Good calibration

Good timing

Awareness

State control and cool-headedness
Today I will discuss the last aspect, state control. There is a lot of info regarding this online, and many dating companies are obsessed with notions such as "state" and "inner game." And even though there is a lot of truth there, I find them to be sometimes overemphasized (meaning, they're leaving something out).
I do believe having the right mindsets and a positive reality that reinforces seductive behavior is essential. The problem is that your belief system and your inner game, even though attractive, have to somehow be conveyed in order to have an effect. Conveying those traits requires a form of "outer game" – or rather, technical game.
Either way, today's topic is related to state control. Many seducers are very obsessed with getting in state when meeting and picking up girls. What they refer to is basically getting in the mood. Even though I agree that "feeling it" and generally feeling good (i.e., having energy, feeling confident, and being in a social state as well as a sexual state) is beneficial, I believe aspects of it are exaggerated. I will discuss why I think so, and also how you can keep your head cool in tricky situations.