Welcome to the last part of our article series on sexy man's grooming. In this series we've already covered:
This last piece will expand further on dealing with our hair and will cover the daily realities of looking our best, because, as you'll soon realize, no matter how stylish the hairdresser made your haircut and no matter how great it looked after you left the salon, it's your ability to make it presentable in the morning or before a night out that will make the actual difference of whether you look stylish and sexy or as if someone drove over a raccoon on your head.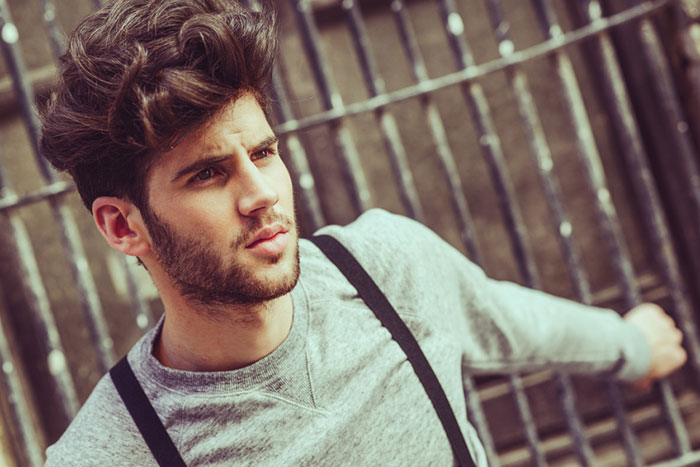 The process is actually quite simple when we know what we're doing, but because there's a lot of misinformation and limiting beliefs about men's hair styling (no, conditioner is not something that only women should use) it's a little problematic for most guys to figure out where to start.
I'm sure, like me, at least once in your life you found yourself in a store's hair care section, looking at the countless options of shampoos, conditioners, and styling products available, wondering what the hell are they all supposed to do, whether you should get one that says "Epic Shine", "Massive Volume", "Instant Repair", or "Now With Extra Fairy Dust!", just to get frustrated and get something that sounds manly, like "Fusion", "V8", or "Turbo Mega Ice Energy SPORT", ignoring the fact that those names have nothing to do with hair.
So with this article I'd like to help make your hair care routine effective, practical, and simple, which means focusing on the essentials that will lead to the best results instead of trying to learn everything there is to know about hair care.
We'll start with figuring out what our hair care routine should look like, discuss the most popular styling products and which ones and when you should use them, and lastly we'll discuss some of the miscellaneous questions that you might have.