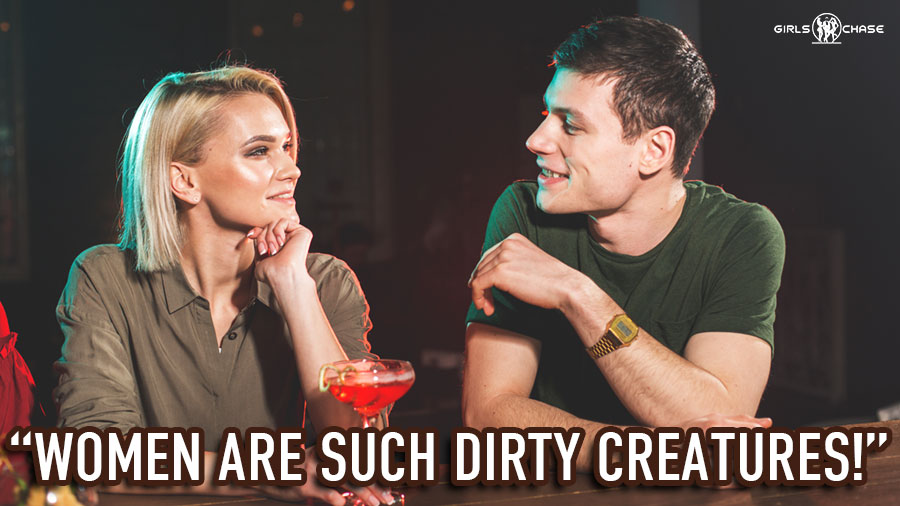 To get a girl in bed quickly, it's vital to set a sexual frame early. These one-liners are designed to do just that, by blaming women for being sex-crazed maniacs.
Hey guys. I hope you are doing well.
Today I will share some basic one-liners that can help transition your interaction into sex talk, or at least help set a sexual frame with a girl. We all understand the value of sexualizing your interactions with women in terms of moving things toward sex.
Specifically, the benefits are:
You get her aroused

You give the interaction a sexual context, which makes her perceive you as a sexual guy
Remember, women tend to categorize men as either providers or lovers. The provider is just a good guy to keep around, providing resources like wealth, social status, social-climbing opportunities, and networking. Most of these guys get laid rarely, especially if they are lower-end providers. Higher-value providers can get laid often, but not as often as a lover. A lover is the guy women trade sex for sex with, and so he's most likely to get laid easily and quickly.
If you just want to get to the one-liners, jump to the section called "Blaming: Sexual Framing Technique." Otherwise, if you'd like to gain a better understanding of the core principles involved, read on.