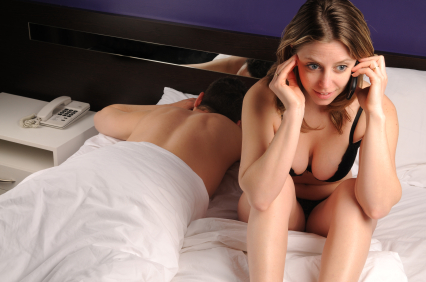 e1

Was just talking with a good friend of mine about dating etiquette, and he asked me if I ever request that women turn their cell phones off on dates. He said he finds it quite annoying when girls are taking calls and texts while they're spending time with him.

I can certainly understand that. I think it's a common human reaction, feeling ignored or mildly disrespected when someone who's supposed to be there for you isn't entirely present in the moment and there for you; at the same time she's on a date with you, she's busy communicating with other people. How rude.
About the Author: Chase Amante
Chase woke up one day in 2004 tired of being alone. So, he set to work and read every book he could find, studied every teacher he could meet, and talked to every girl he could talk to to figure out dating. After four years, scads of lays, and many great girlfriends (plus plenty of failures along the way), he launched this website. He will teach you everything he knows about girls in one single program in his One Date System.