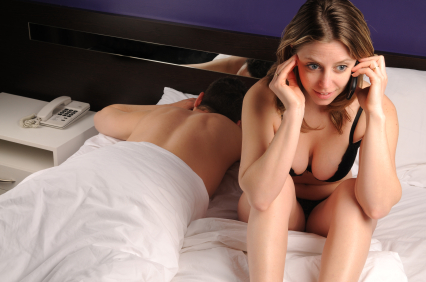 Was just talking with a good friend of mine about dating etiquette, and he asked me if I ever request that women turn their cell phones off on dates. He said he finds it quite annoying when girls are taking calls and texts while they're spending time with him.
I can certainly understand that. I think it's a common human reaction, feeling ignored or mildly disrespected when someone who's supposed to be there for you isn't entirely present in the moment and there for you; at the same time she's on a date with you, she's busy communicating with other people. How rude.
Me though, I never tell girls not to take those dating phone calls or not respond to those text messages they get when they're out with me. The closest I've come is when things have been hot and heavy with a girl and someone starts blowing up her phone, and if she seems reluctant to answer it I'll tell her, "Don't answer it," in a very seductive half-whisper. If she wants to answer it though, I'm not going to stop her.
And I have a few very good reasons why.