Quick blurb here, I'll get a proper post up for today in a little while.
Just read about a fascinating cognitive bias that's been tested over the course of multiple experiments and shown to likely be a real phenomenon. The bias is this: incompetent people tend to overestimate their knowledge relative to others, assuming that they already know it all, while competent people, realizing how much there is to a topic, tend to underestimate their knowledge relative to others, assuming that others know as much or more than they do.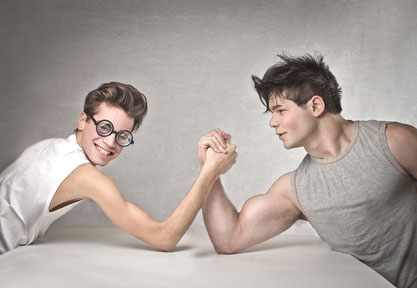 So someone who's ignorant of a topic may well stand on a soap box and loudly cry out about the "truth," while someone who's far more informed and competent may feel he knows but a drop in the bucket and remain quiet, confident that others out there know more. I've long been wary of people who proclaim to know all the answers, and held them to a higher degree of skepticism than anyone else… the proposed cognitive bias in question, Dunning-Kruger, gives me some scientific justification to that skepticism.