As I'm packing my things for a four-day music festival, I remember all the crazy stuff from the past events – pure, unadulterated fun. Well, at least the parts I can remember. For some reason, many of us have no trouble letting go and having fun during vacations, music festivals, or camping trips, but fail to do the same when we're at a local bar, looking to meet someone new.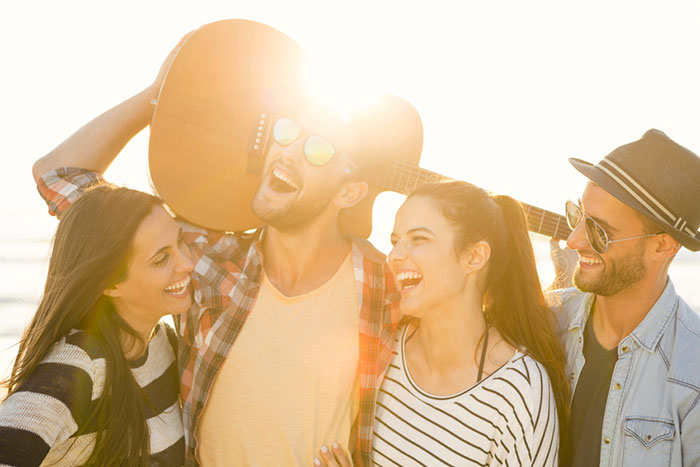 And this is what this article is going to be about – having fun. Essentially, I'll try to convince you in about 2000 words to do something that comes natural to every child, and something that should be completely obvious to every adult.
Yet for too many this simple act doesn't come naturally – we're too invested in forcing a particular outcome and planning every single step, as if we can prepare for dynamic social interactions in the same way we prepare for a weekend road trip.
And while we're sitting there, pondering what line to use as an opener to get that girl into bed (yeah, as if it works that way) or mindlessly grind approaches telling the same damn lines and analyzing the night's results (wait, was it 33 or 34 approaches?) life is happening in the background.
With the corner of your eye you catch a glimpse of a random group of people laughing and telling jokes over drinks. You think that they sound fun, but there's no time for fun – you're here to get women.
Unsurprisingly, for many guys, seduction and meeting women becomes a chore; something that they need to dedicate blocks of time to every week and just work through like a bad case of paperwork.