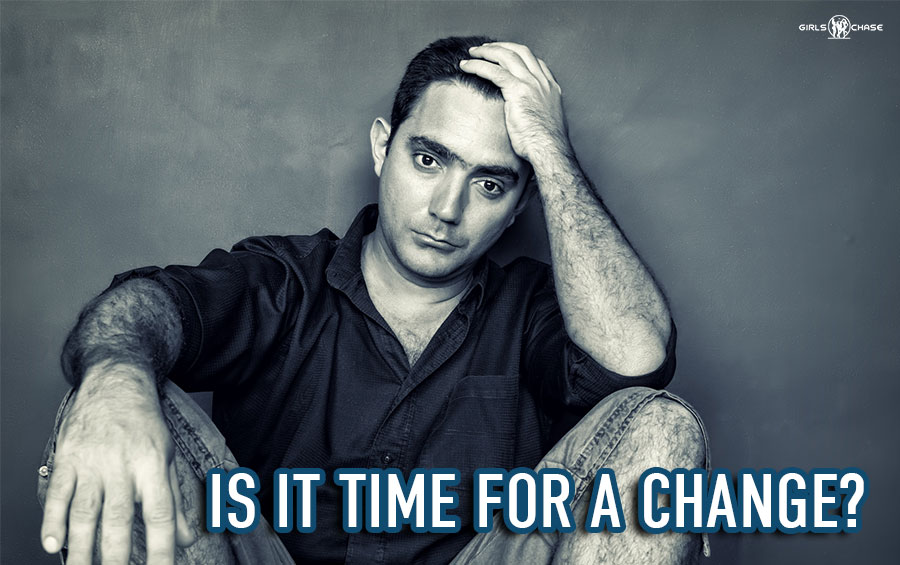 If you've ever been stuck in a rut – and got out of it – you may have noticed your emergence came with a change. Here's why to embrace change rather than stagnate.

Trial and error is an essential process in learning about and developing yourself. It can apply to many aspects of life, especially with women and dating. It can be hard to admit that something you're doing when it comes to dating may not be working in your favor.
Obviously, if you knew that, it wouldn't be a problem, so to process this, it's beneficial to think about your past relationships or hookups. If you realize that your current method in whatever you are pursuing isn't benefiting you, then the natural response should be to change your method to get different results – ideally positive results.
This change can happen on many levels: your appearance, social circle, or daily activities. Change may even occur on a more personal level that could, in turn, shape your perspective on what type of women interest you. More importantly, know that you have many resources available to help you make the change necessary. In changing something about yourself, know that you don't have to be a guinea pig.