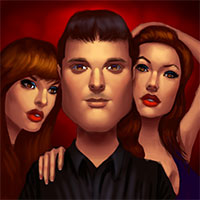 Hey guys, and welcome back.
Here's part two of a remake of my old mASF article from 2009. In this polemic, I reflect on the current state of affairs in the community, and my challenge of the dogma of the time. I decided to remake it not only for nostalgic purposes but also because many thoughts are still valid today.
Of course, I've discovered other things as I grew older and more experienced. I also got some ideas wrong then. To make up for this, I will add my "current day" notes in italics.
Part 1 discussed pickup, street pickup, clubs, and my views. This time, I reflect on women, what they want, and what they are like.
I really challenge the current paradigm, and you can see how the perspective of the new paradigm (the school of sexual game) gives alternative explanations and theories. Although it had its flaws (which I will mention in my present-day remarks), it did explain much about value: being high value and communicating value. In my opinion, the sexual game perspective was better, and I still believe it is. It was not perfect then, but I think I've managed to explain its many flaws.
Enjoy!