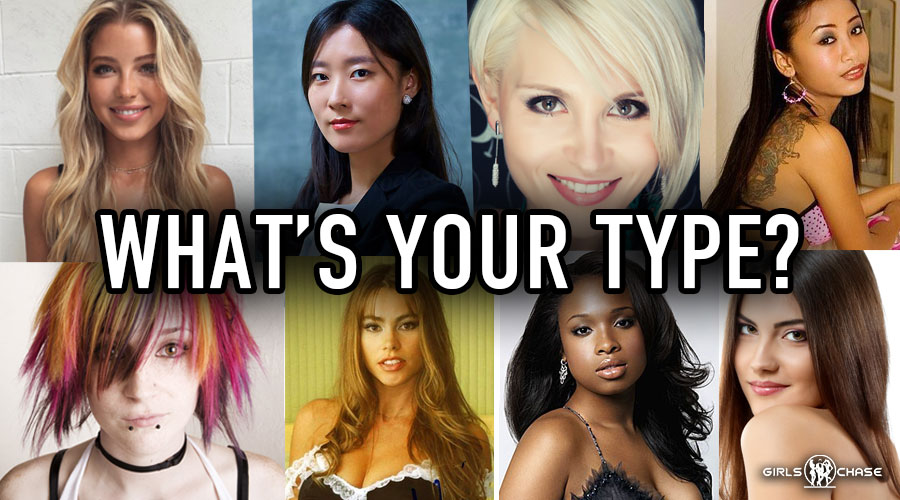 Every guy has a "type" of girl that tickles his fancy more than others, whether it's about her looks or personality. What can you do to get your type chasing you?
Every guy has a "type." When most of us think of women, we think of physical features first over the personality attributes we seek. Both are important, especially in long-term game (relationships are a completely different skillset from pickup). However, the place to start is to get girls with the physical appearance we want, because this is what will ultimately drive our attraction from the get-go.
If you're a beginner to seduction or the dating game in general, just learning the ropes around women, you may not really know the "type" of girl you're actively seeking yet. Most likely, you're physically attracted to a particular type or an "idea" of a girl, and that's what catches your eye. Once you start having good experiences and successes with women, your desires will change.
We also live in a time, especially in the West, when it's very easy to date nearly any race or culture if you live in a place with diversity. For instance, New York City has the density and diversity of almost every culture on Earth, plus all the tourists who visit from around the world (and many women seek short flings with a New York guy). The same dynamic exists in Miami, Hawaii, resorts in the Caribbean, and various locations throughout Europe and Asia.
For some guys, there are tons of options for meeting many kinds of women. Being a New Yorker, I can pursue and date almost any race and culture, whether she's American, an immigrant, or a tourist. For other places, you don't necessarily have these options. And even then, it takes some time to find just what kind of girl suits your fancy. Physical appearance is certainly desirable for a single sexual experience. Still, if you want something more than a one-night stand, it comes to more than just physical appearance.
I do think that experience and good game helps you get many kinds of women. However, as you grow better and your tastes morph, you start to specialize in certain types of women, both in appearance and personality. In this two-part series, we'll cover this in-depth.