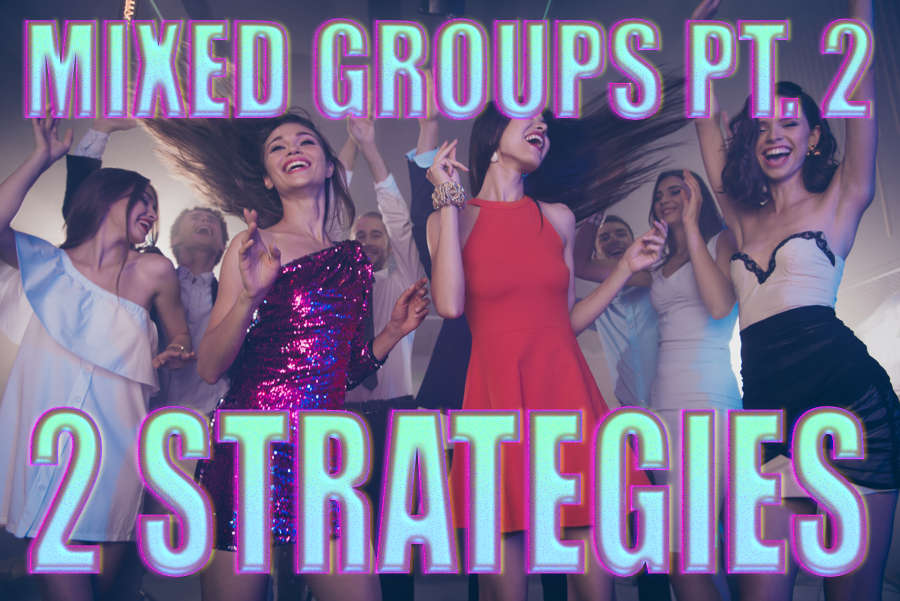 There are two tried and tested ways to approach a mixed group. One is to wait for the opportune moment. The other? Mystery Method.
Hey guys, welcome back.
Last week we discussed mixed groups and the tendency guys have to immediately assume that any men interacting with girls must be part of their group, when they could have met the girls that same night.
You can't assume all men in a club will spend the entire night idle. Some approach girls eventually (especially after binging booze — if you're able to do the same somewhat sober you'll enjoy a significant advantage).
In my experience, most men don't cold approach much (unless drunk) in bars and clubs, but it still happens. Cultural differences can play a part. In some more social cultures, men walk up to talk to girls more often.
What if you happen to belong to a culture where that is not the norm? It could be that the guys with the girl you fancy know each other. But does that mean they're part of the same group?