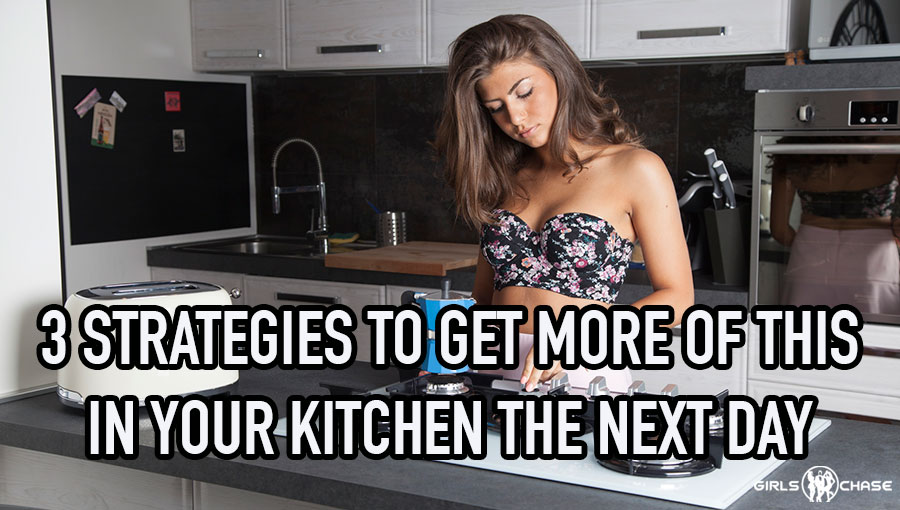 How can you get laid more and carve more notches on your bedpost? We kick off the series with a look at three (3) seduction strategies.

Hello there. I hope you are all doing great. I plan on making this a two-part post discussing strategies to increase your amount of lays.
Many of us enjoy meeting women in different scenarios – one day you might meet girls in bookstores; on Friday you enjoy heading to a bar; and maybe on Saturday you go to a club.
Maybe you only meet women in clubs, or maybe only during the daytime – that is cool, too; however, note that even the venue that you are familiar with can change from time to time.
For instance, your favorite nightlife venue that is usually energetic enough but not too chaotic can, on one night, become very crowded and messy – like around Halloween. This basically totally changes the scenario. Sometimes you can select venues (being daytime venues or nighttime venues); however, you will never fully be in control of the potential changes. This is why calibration and experience is so key. This series is meant to help you through the process of calibrating to your venues.
The overall idea is to cover different strategies for different scenarios in order to increase the amount of girls in your life. The 3 concepts for making good strategies are:
Volume
Screening
Tight game
We will discuss all 3 – and note that combinations are doable and can oftentimes give amazing success – such as combining screening with tight game, or screening with volume (the sober "drunk n' horny game"). I am not saying that these are 3 distinct strategies – quite the opposite. You should always have all 3 in mind – and preferably you should approach a few women and always have your game tight. You might also screen out bad leads. What I am trying to say is that there will be scenarios in which you will have to put more focus on one of the concepts.
Along the way, we will discuss the pros and cons of each strategy. And the next post will discuss these concepts in light of different environments, and examine which concepts should get more emphasis as far as making the best strategy for meeting women.
Let us get straight into the first major concept: volume.