It's time for a Girls Chase Spooktacular... how to pick up girls on Halloween!
If you're a fan of that most debauched of traditions, you know that Halloween wasn't always a time for drinking, wild parties, and young women barely attired in scanty little outfits. It was originally a day of fearfulness and waiting on-edge... it was All Hallows Eve, the day before All Hallows Day, when the dead were to celebrated and revered. Well, we don't spend much time either fearing or celebrating the dead anymore these days, and we've transformed what fear there was into... festivity, instead.
And with that festivity, has come costumes and candy. And with the costumes, mixed in with some good old fashioned sexual revolution, has come... women acting out their most seductive fantasies.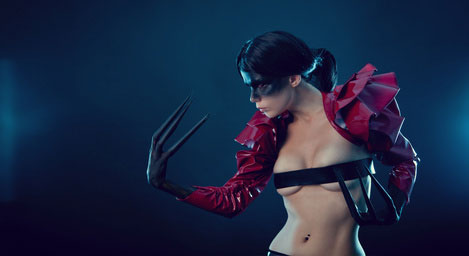 In modern American and other Western countries the American Halloween tradition has emigrated out to, women have taken the holiday up as an occasion to let loose, dress sexy, and turn themselves into legendary flirts. Halloween affords them the chance to throw off social convention and rebel in ways that no other time or place does. And some of it is just for fun.
But sometimes, on Halloween, some of those deep, dark desires get transformed... and in today's article, I've got everything from tips to anecdotes to research to show you how to end up on the receiving end of the repressed carnal passions of that normally-conservative girl who's now dressed up like a naughty forest creature.
Let's get to it.