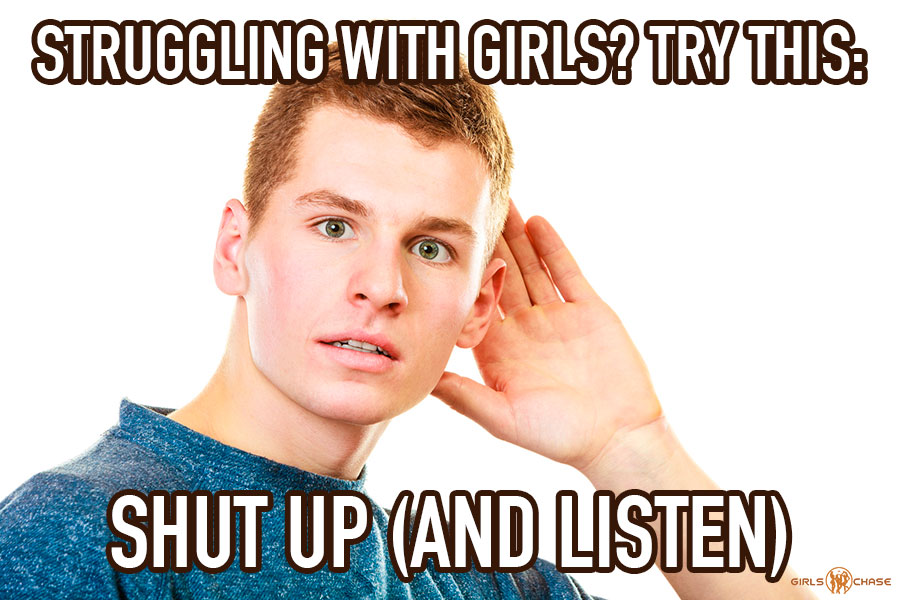 There are tons of great dating and self-improvement advice to turn yourself into a slick Casanova. But how many guys actually listen?

The inspiration for this article came from reading the Girls Chase forums, where I've noticed various flame wars initiated over the years by certain users who ask a detailed question about how to improve an aspect of their dating lives. The user then receives superb advice from fellow members who come with various levels of experience and angles... but the user doesn't just ignore the angles presented, he flat-out rejects them.
Other concerned members step in and suggest that the user honestly consider the advice with an open mind – most importantly, to try it out before dismissing it.
In many cases, the advice has something to do with an obvious fundamental barrier that the asker is simply unwilling to explore. He thinks the issue isn't important, or that it doesn't apply to him, so he continues to ignore it, remains open only to the answers he came to hear, and eventually the discussion fizzles after everyone bails out of frustration.
Then, months later, the same forum user returns, asks the same question, and proceeds to reject the advice he is given – again. The cycle repeats.
Our friend remains in his bubble, static, unmoved, destined to repeat the same failures over and over again until he learns his lesson some other way – most likely the hard way – or never at all. That's his choice. It's a conniving paradox. At his disposal is an invaluable resource – a group of like-minded men who will undoubtedly help him accelerate his goals. His inability to just shut up, open his mind, and trust the advice of experienced teachers and peers render his efforts practically futile.
It boggles the mind. How is a student able to judge good advice? How can a student know that a particular piece of advice is not at all applicable to him? How can someone who is seeking knowledge close his mind when multiple, experienced, well-intentioned peers are telling him the same thing?