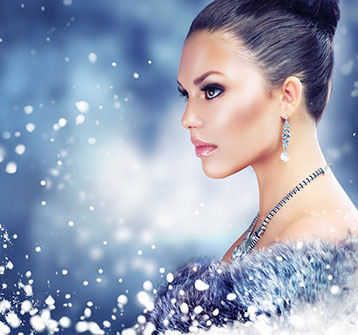 One common stumbling block for men who are rusty or inexperienced is deciding how to treat a woman. Should you treat her unfailingly well... or should you treat her in some other way?
In fact - particularly if you're new, or around women you consider "out of your league" - you may find yourself walking on eggshells around women you like, afraid of saying the wrong thing or doing the wrong thing and causing such a girl to lose her temper with you and storm off in disgust.
So how do you treat her?

You may have heard this pithy remark before:
"

You treat a queen like a whore and a whore like a queen.

"
And today we're going to examine how that applies to the women you meet in day-to-day life.

I see some fellas out there nodding in agreement with this statement; "Aye, that's the way to do it!" they're saying to themselves.
I also see some guys out there shrinking back in terror; "You can't possibly expect me to treat a queen like a whore and a whore like a queen, can you?" they ask, all the color running out of their faces. "They'll hate me! I want them to love me!"

As it were, there's a lot of knowledge packed into this brief phrase - but to a point.
In this article, we're going to break this mentality down, dig into the queen/whore dichotomy, and see exactly why treating one like the other can provide you a boost most men won't ever experience.